Bolier Completes MaK Dual Fuel Retrofit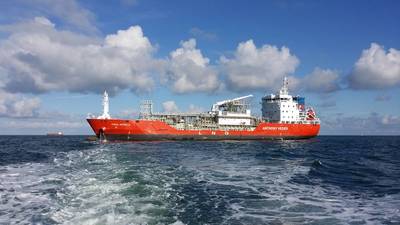 In collaboration with Caterpillar / MaK, Bolier has converted an existing 6M43C engine to a 6M46 Dual Fuel onboard the Coral Anthelia. The project was commissioned by Anthony Veder.

In 2012 and 2013, Anthony Veder built four new ethylene carriers fitted with MaK 6M43C propulsion engines. The fourth carrier was already in an advanced stage when the decision was made to convert the existing engine to a dual fuel engine.

According to Bolier's customer support manager, Frans Jührend, this is the first upgrade in the world to use this new technique. Emission reduction has been an important part of Caterpillar/MaK's development strategy for years. The DF engine retains the typical characteristics of MaK engines, such as operational reliability,efficiency and durability.

The six cylinder M46 DF engine, with each cylinder offering 900 kW of rated power, meets the latest IMO III standards. The engine offers optimal flexibility for ships operating in emission controlled areas, as well as less regulated areas.

The project was successfully completed in collaboration with partners such as Damen Shiprepair Rotterdam, Anthony Veder, and Caterpillar.

The Coral Anthelia has now completed her first voyage on LNG.