Marine Panel Mount Computer Passes Shock Testing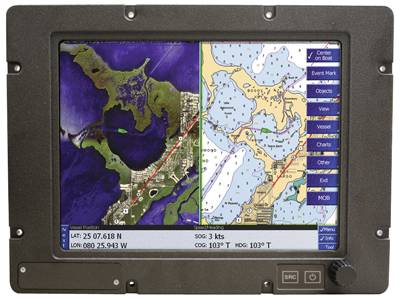 Comark Corporation announced that its 12-inch Marine Panel Mount Display with integrated Computer and Touchscreen options has successfully passed the MIL-901D Grade A lightweight shock test. Testing was conducted at Sypris Test & Measurement Labs in Wayne, N.J. and consisted of multiple hits from a 400 lb hammer, dropped from a height of one ft, three ft, and five ft in three axis.

The MDU12PC is available with both standard brightness and sunlight readable versions, up to 1000 NITs. Other features include a touchscreen interface, Core 2 Duo processing and multiple storage options. The MDU12PC is designed and tested to meet military requirements for shipboard installations and is suitable for mission critical applications. The MDU12PC is manufactured in the U.S. and complies with the Federal BAA (Buy American Act). It is manufactured using long lifespan components to ensure multi-year availability for long-term military applications.

"Passing MIL-STD-901D Grade A testing on the MDU12PC ensures it is suitable for installation in high shock environments, such as those encountered on Navy ships. It is a very rigorous test and the successful outcome is a testament to the design and construction of the unit," said Steve Schott, President.