New Version of Popular Marine Computer by CSS-Inc.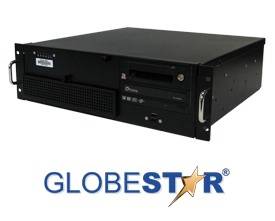 CCS-Inc introduce Globestar® (GS) Odyssey III, latest version of its marine computer ideal for navigation, shipboard monitoring & control systems.

The GS Odyssey III is a 3U rackmount industrial computer that is fully compliant with the IEC 60945:2002 standard for marine use. Its sturdy design and ease of use helps sea-going customers use electronic chart display and information systems (ECDIS) in harsh and remote conditions.

CCS has delivered nearly 1,000 Globestar marine computers with field failures of less than 1 percent.

With improved performance and more features than its predecessor, the GS Odyssey III is built to set the standard for shipboard computing solutions. In addition to Intel® Core™ i7 performance, the GS Odyssey III offers multiple I/O ports and expansion slots as well as an optional removable storage bay and a slim chassis.

"As a key partner to shipping companies contributing to global trade and armed forces patrolling the seas, we're delighted to expand our full line of marine computers, displays and accessories," said Marty Muscatello, President and CEO of CCS-Inc.

The GS Odyssey III features a 19-inch aluminum rackmount chassis with 17-inch depth and runs on Windows XP Professional or Windows 7. Additional specs are available at: http://www.ccs-inc.com/portfolio/computers-profile/gs-odyssey-iii.