HII President Addresses BEYA STEM Conference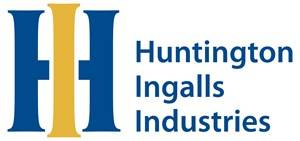 Huntington Ingalls Industries' President & CEO Mike Petters keynote speaker at 27th Black Engineer of the Year (BEYA) Science, Technology, Engineering & Math (STEM) Conference.
Petters spoke at the Historically Black Colleges and Universities (HBCU) Engineering Deans' Power Breakfast, held recently in Washington, DC, which honors leaders in the STEM fields.
BEYA is the nation's largest annual gathering of STEM professionals and leaders committed to increasing the percentage of underrepresented communities in the technology workforce. The conference is an opportunity for students, business leaders and educators to celebrate and promote academic and professional achievement, network, and recruit new hires.

In his remarks during the breakfast, Petters challenged the conference participants to "do something, no matter how small" to make a difference in a young person's life.

"Sometimes someone's path appears to be predetermined by things you cannot change," he said. "Yet I know from personal experience that the best way to change that path--to influence a person's outcome--is through education. … That's where you come in. You're engineers. In fact, you are the best and the brightest. You are leaders. You are trained to solve problems. You just might be able to help solve a problem for someone who deserves a chance--just by getting involved. By turning them from one direction to another. By believing in them when maybe no one else does."

Petters emphasized his point by telling the stories of four HII employees who make a difference in their Newport News Shipbuilding and Ingalls Shipbuilding communities by tutoring and coaching sports. They were among nine HII employees honored at the conference for their achievements in STEM.