Jason Tieman to Address Upcoming ILTA Conference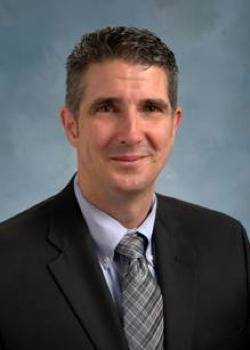 PortVision's Jason Tieman will speak to the International Liquid Terminals Association (ILTA) Conference on 'New Ways toMaximize Uptime & Utilization with Limited Resources'.
PortVision®, a leading provider of business intelligence solutions for the maritime industry, announce that Jason Tieman, the company's director of maritime operations, will speak at the 33rd annual International Operating Conference & Trade Show, presented by the ILTA. Tieman will provide attendees with tips and tactics for increasing marine terminal throughput in an environment of rising traffic, limited resources and significantly higher requirements for operational efficiency and uptime.

"I am excited to be speaking at the industry's premier event focused on the challenges and opportunities ahead for the bulk liquid terminal industry," Tieman said. "A flood of oil is arriving from the North to the Gulf Coast, and the region's docks must be ready to handle the increased traffic. During my presentation, I will show how a wide variety of stakeholders throughout an organization can now use a new class of enterprise tools to work together on improving efficiency, streamlining operations, reducing costs, increasing visibility and enhancing business intelligence."

Tieman's presentation, titled "Technical Solutions for Increasing Marine Terminal Throughput," is scheduled for Tuesday, June 4, at 3:05 p.m. in the Presentation Theater on the exhibit floor of the George R. Brown Convention Center here. Tieman has a diverse background in the maritime industry and, in addition to his role at PortVision, also serves as Lieutenant Commander in the Coast Guard Reserves at Sector Houston-Galveston.

PortVision's web-based enterprise software and services help oil companies, marine terminal operators, fleet owners/operators and other maritime users improve business operations through instant, continuous visibility into vessel and terminal activities.