Fiera Axium Consortium Buys Montreal Terminals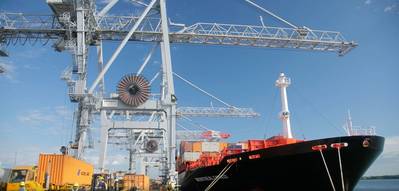 A consortium led by Fiera Axium Infrastructure Inc. has acquired a 100% ownership interest in Montreal Gateway Terminals from Morgan Stanley Infrastructure Partners for an undisclosed amount, reports WSJ
The consortium includes Desjardins Group, via its insurance subsidiaries and its pension plan, Manulife, Fonds de solidarité FTQ and Industrial Alliance.
Fiera Axium, an independent portfolio management firm focused on infrastructure investments in Canada and the United States, joined co-operative Desjardins Group, financial services provider Manulife, labour fund Fonds de solidarité FTQ and Industrial Alliance to buy the facility, known as Montreal Gateway Terminals.
"Montreal Gateway Terminals represents an essential infrastructure asset" so fits with Fiera Axium's investment strategy, Stéphane Mailhot, president of Fiera Axium, said in a statement.
Montreal Gateway Terminals is the largest container terminal operator at the
Port of Montreal
, operating two of the port's three international terminals and servicing seven global shipping lines.
Last year it handled 800,000 twenty-foot equivalent units, representing 58 per cent of all containers handled at the port.
"We look forward to partnering with the port and other key stakeholders to promote the Port of Montreal's status as an international trade hub," Mailhot added.
The Quebec labour fund
said Canada
's second-largest port after Vancouver is an important asset for the province and a key trading link to Europe and the
Eastern United States
.
Last month, a group led by another new Canadian infrastructure fund, InstarAGF Asset Management Inc., agreed to purchase the terminal at Toronto's Billy Bishop airport from Porter Aviation Holdings Inc.