JRC Joins ETC, the ECDIS Training Consortium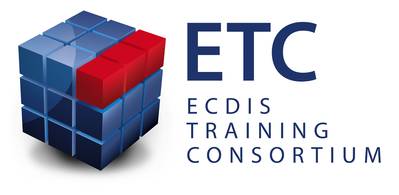 JRC has significantly expanded its ECDIS training coverage by signing an agreement with ETC, the ECDIS Training Consortium, a group of globally trusted and valued training organizations.
As a result, ECDIS type-specific training on JRC systems is now available in 30+ countries covering 6 continents. JRC and ETC have thereby increased their support to the shipping companies in the efficient utilization of training funds by offering training from a network of facilities located in the major maritime centers.

ECDIS training becomes mandatory over the next five years for nearly all SOLAS ships, phased in by ship type, as the equipment carriage requirements come into effect. This represents a substantial investment by the shipping companies but, astonishingly, the basic capital investment in the equipment is secondary to the costs involved in operating ECDIS on board a ship over the lifecycle of the installation. The dominant costs over the long term are manufacturer support, chart supply and, of course, training. Training costs especially can explode when access to local training for a specific ECDIS model is lacking such that crew have to travel expensively to more distant locations.

To help eliminate this, JRC had already set up one of the most extensive manufacturer training networks worldwide. "We are determined to offer to our customers the best possible worldwide training services. Adding ETC to our training locations underlines our efforts in this direction and means a great leap forward in our sales and customer support scheme" said Bas Eerden, JRC's Marketing & Product Development Manager.

ETC is a consortium of leading training institutes conducting ECDIS training and certification on a franchise business basis worldwide. The ETC initiative was started by the German based training institute MSG MarineServe. Today, ETC comprises 18 training centers and the number is still growing. Following a thorough evaluation and assessment process to ensure compliance with the required quality standards, MSG MarineServe has been approved not only to run end-user ECDIS training for the JRC JAN701/901-B and JAN 2000 systems, which will also cover the previous generation JAN 701,901 and 901M models, but also to act as JRC's extended outlet for instructor training under the ETC initiative to its partners.

JRC's partnership with ETC brings a triple-win situation to all involved, said Prof. Ralph Becker-Heins, the instigator of ETC: "of course synergies and enhanced business opportunities will arise for JRC and ETC but, more importantly, ship-operators will have the advantage of even better geographic accessibility and availability of ECDIS classroom and on-board training worldwide. All of this will run under assured and monitored quality standards based on a standardized course structure, uniform course material and centralized, strategic, course management but with each local partner guaranteeing the full range of local support, services and on -site tutorship".