SmartPlant Enterprise Used in DSME FPSO Construction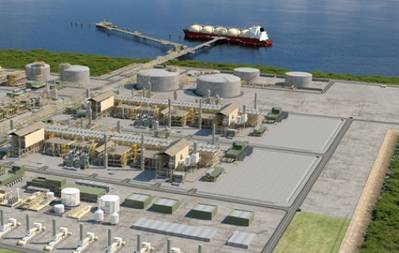 Daewoo Shipbuilding & Marine Engineering Company Limited (DSME) selects Intergraph® SmartPlant® Enterprise solutions for its work.

INPEX, operator of the Ichthys LNG Project, had chosen Korea-based DSME to construct a giant floating production, storage and offloading (FPSO) vessel, which is worth approximately US$2 billion. INPEX specified the use of SmartPlant Enterprise solutions across all engineering disciplines for this project.

DSME will implement Intergraph technology enterprise-wide, including SmartPlant Foundation, SmartPlant Instrumentation, SmartPlant Electrical, SmartPlant P&ID, SmartPlant Reference Data and Standard Database, for the engineering, procurement, manufacturing and construction of the FPSO.

The integrated suite of SmartPlant Enterprise solutions will ensure consistency between design tools and enable DSME to provide accurate, high-quality engineering data to INPEX. SmartPlant Enterprise will also help to facilitate the data handover process for smoother operations and maintenance when the vessel is delivered to the operator.

Gerhard Sallinger, Intergraph Process, Power & Marine president, said, "Leading owner operators around the world are adopting and specifying the use of SmartPlant Enterprise solutions for their large-scale projects, which is testament to the strength and value of the SmartPlant Enterprise portfolio. INPEX and DSME's selection of our technology is validation of Intergraph's leadership position in the oil and gas industry, particularly in Asia-Pacific. The implementation of SmartPlant Enterprise for the Ichthys FPSO will deliver increased safety, quality and productivity to this complex project."

Integraph claim that its SmartPlant Enterprise's integrated suite of solutions enables proven productivity gains, improving engineering efficiency by up to 30 percent.