Russia's Second Mistral Warship Construction on Track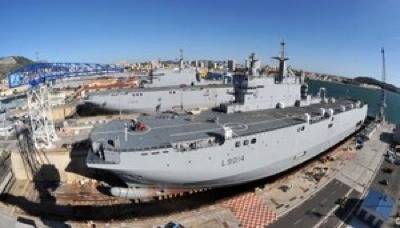 Russia's second Mistral-class, amphibious assault ship will be complete in October 2014.
A deputy prime minister in charge of the defense industry confirmed construction to be on schedule, adding that the first Mistral would enter the nation's fleet in October 2013.
Speaking live on national television network NTV, Deputy Prime Minister Dmitry Rogozin added that construction of the stern for the first such helicopter-carrying warship would finish at St. Petersburg's Baltiisky shipyard within two or three days, refuting suggestions that the deadline might not be met.
Source: Russian Navy