Ten Golden Rules For Successful New Yacht Construction Projects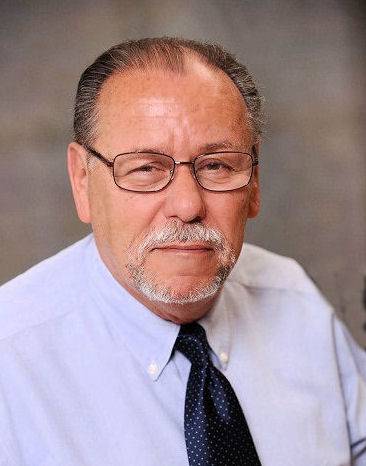 Ten Golden Rules For Successful New Yacht Construction Projects


Rave reviews come in for newly published eBook by Fort Lauderdale based yacht consultant, Phil Friedman

Fort Lauderdale based yacht building consultant Phil Friedman recently released his new eBook of insider tips, Ten Golden Rules for Successful New Build Projects. Initial comments from in-the-know industry professionals include:

From Douglas Sharp (Douglas Sharp Yacht Design, Inc., San Diego, CA, USA): "I read your e-book with great interest, and appreciate you sending it to me. The school of hard knocks has certainly taught us many of the lessons alluded to in your book, and I heartily agree with your conclusions and advice… Our industry needs to pay attention to hard won accumulated experience."


From Stephen Moon (Board Certified Admiralty and Maritime Law Specialist, Stephen M. Moon, P.A., Cocoa, FL, USA): "Your e-book is excellent. I should have been doing a lot of other things this morning but I could not resist reading the e-book as soon as I had a break… Your remarks are very insightful and will be appreciated by many. I have a much better understanding of the events leading up to the actual build process and the important issues to consider before construction now. Your e-book is a quick, must read for anyone involved in a new build project or major refit."


From Harry Jorgenson, Harry (Jorgensen Marine Ltd, Atatu, Auckland,.NZ): "Having been involved with large yacht building since the late 70s in varying roles I understand your 10 Golden Rules better than most. It is the most sensible advice that I have read for some time and should be essential reading for all involved."


The first in a series, this "little" book distills, in exceedingly pithy form, observations and lessons that Friedman has collected during some thirty years in the yachting industry. This first release will be joined periodically by nine more similar eBooks on various yachting related topics, from yacht design and construction to major refit and project management to buying and selling yachts. Eventually, the series will be compiled into, and published as 100 Golden Rules for Yacht Builders, Buyers, & Owners.

Friedman, who spent several years running a major, world-class superyacht shipyard, imbues the book with insider information not commonly available or understood. Currently associated with Dwight Tracy & Friends Yacht Sales of Fort Lauderdale as the firm's New Build and Refit Program Director, Friedman introduces his eBook by explaining to readers he is,

"…wont to tell clients and colleagues that I can help them avoid many of the pitfalls in yacht building, not because I'm so smart, but because over a period of thirty years in the industry, I've stepped into most of them myself."

The main body of Friedman's eBook details, in a remarkably frank and straightforward manner, ten key steps to take leading up to a new yacht construction project. Friedman believes that taking these steps will give a project the best chance of avoiding all too common problems, as well as the best edge for completing on time and on budget. Says Friedman about this book and the rest of the planned series,
…
"What I say may not always win me friends, but I believe most readers will find it interesting food for thought. It represents hard-earned and hard-learned lessons with which few, if any knowledgeable industry professionals will take issue."

A free copy of Ten Golden Rules for Successful New Build Projects can be obtained electronically by emailing Phil@DTFyachts.com, or by going to Friedman's blog at www.YachtBuildAdvisor.com.