ClassNK Launches MLC Consulting Service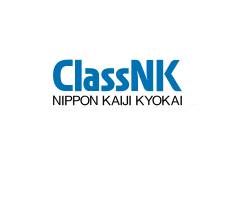 April 12 (Tokyo) – ClassNK has begun offering a new consulting service for the International Labour Organization's Maritime Labour Convention (MLC) 2006. The launch of this new service comes just as shipowners are beginning to practically address the requirements of the new convention, and as ClassNK moves to expand its services in maritime consulting.

The MLC lays out a broad range of new regulations covering the working conditions and living environments of ships crews, and will enter effect 12 months after being formally ratified. While 30 or more countries representing 33% of the world's commercial fleet must ratify and implement the new convention before it can enter into force, 12 countries representing 48% of the world's fleet have already ratified the MLC, and formal enforcement is expected to occur by the second half of 2012.

As ratification approaches, the new convention has become an increasingly important topic for shipowners, especially given the broad scope of the regulations and certification requirements, as well as the short amount of time available to ensure compliance prior to enforcement.

This new consulting service is being offered to help shipowners and operators in their efforts to ensure compliance with the new convention, including carrying out gap analysis, preparation of necessary documents, and development of implementation and record keeping procedures.

Separate from this new consulting service, ClassNK has taken a leadership role in MLC implementation as a Recognized Organization (RO) on behalf of some of the world's leading flag states, and the Tokyo-based class society has already begun issuing Statements of Compliance for the MLC for vessels flagged with the Marshall Islands, the only flag state to have fully incorporated the MLC requirements into its own national regulations. This February, ClassNK also became the first RO to receive authorization to conduct MLC certification from the Panama Maritime Authority (PMA), the world's largest flag state.

As the world's largest classification society on a tonnage basis with more than 180 million gross tons on its register, ClassNK has long been recognized as one of the leaders in ship classification. However, the class society has a long history in consulting work as well, having begun offering consultation services to shipowners as well as governments in Southeast Asia and South America in the 1970's. "Our goal has never been to provide the widest range of consulting services," says ClassNK Chairman and President Noboru Ueda, "Instead, our goal has been to focus on providing just the services that owners, managers, and shipyards find most essential."

MLC consulting is one area where that need is increasingly clear, but the demand for this type of consulting service is expected to grow rapidly in the future as a result of increased regulation. As the needs of the maritime industry continue to grow, ClassNK will continue to expand its consulting services to better meet the needs of owners and operators worldwide.

Source: ClassNK