Profit Warning of China Shipping Container Lines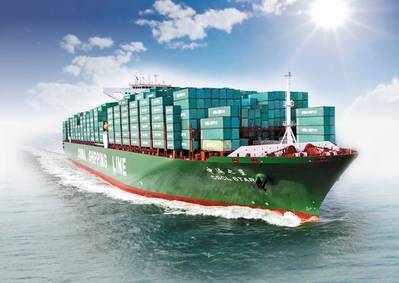 China Shipping Container Lines (CSCL) has released a profit warning stating that it expects to close the financial year 2015 with a net loss of about 2.8 billion yuan (425 million dollars) compared to a profit of over one billion yuan recorded in 2014.
The Chinese container line expects to log big 2015 deficit as volumes fall 8%. The Shanghai- and Hong Kong-listed carrier said the poor results are mainly due to a depressed container shipping market.
While the new shipping capacity continued to expand, the imbalanced supply and demand landscape deteriorated, the freight rates of mainstream shipping lanes hit a new low, and the price of
container transportation fell
to the history low point.
"In 2015 the total trade volume of import and export dropped to a negative growth rate of 8% due to the lackluster global economy and the slowdown in the growth of China's economy. Demand growth for container shipping declined while new shipping capacity continued to expand, creating a greater imbalance in the market's supply-demand equation," says the company.
CSCL added that it "considers that there are signs of impairment on vessels and containers assets of the company as at 31 December 2015" as it is "uncertain for the shipping industry to see a recovery in the future due to the impact of the global economic downturn."
Confronting with the severe market conditions, in 2015, CSCL continued to intensify and implement various operational and managerial measures and flexibly adjusted the layout of shipping capacity, strengthened marketing efforts and minimised costs according to the changing market conditions.
Its annual results announcement is expected to be released in March.