Containership Allides With Pier in Manila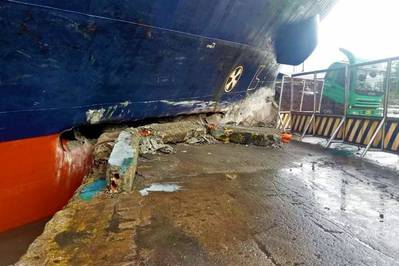 A 5,593-gross-ton containership Ocean Abundance allided with a dock in Manila, causing significant damage to the vessel's hull and the pier.
The Philippine-flagged feeder box ship, owned by Oceanic Container Lines Incorporated, rammed and damaged approximately five to 10 meters of Pier 2, North Harbor, Manila at around 3:10 a.m. on Monday, according to the Philippine Coast Guard (PCG).
The ship's crew told the PCG that the incident was caused by an engine problem that reportedly prevented the 124-meter-long ship from being able to move in reverse.
PCG said it is monitoring the situation, but so far it has reported no injuries or spilled oil in the area.
The 639 twenty-foot equivalent unit (TEU)-capacity Ocean Abundance was built in 2003.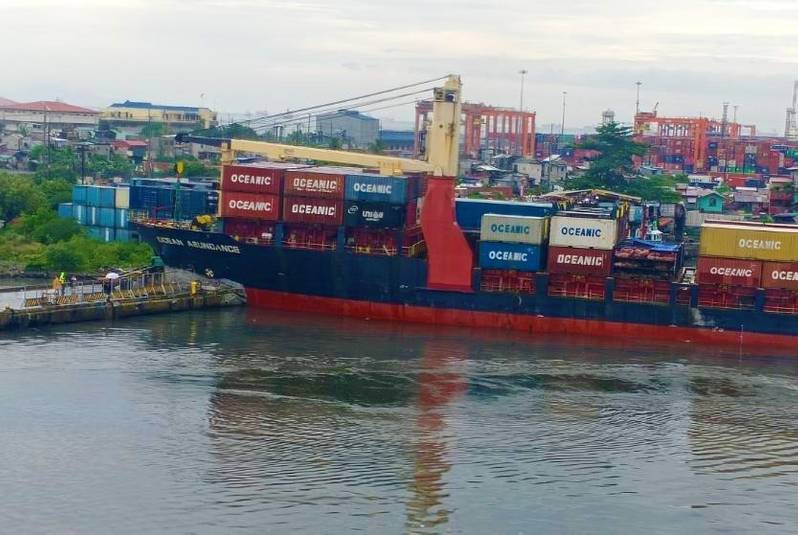 Ocean Abundance rammed a pier in Manila after its engine malfunctioned, the ship's crew said. (Photo: Philippine Coast Guard)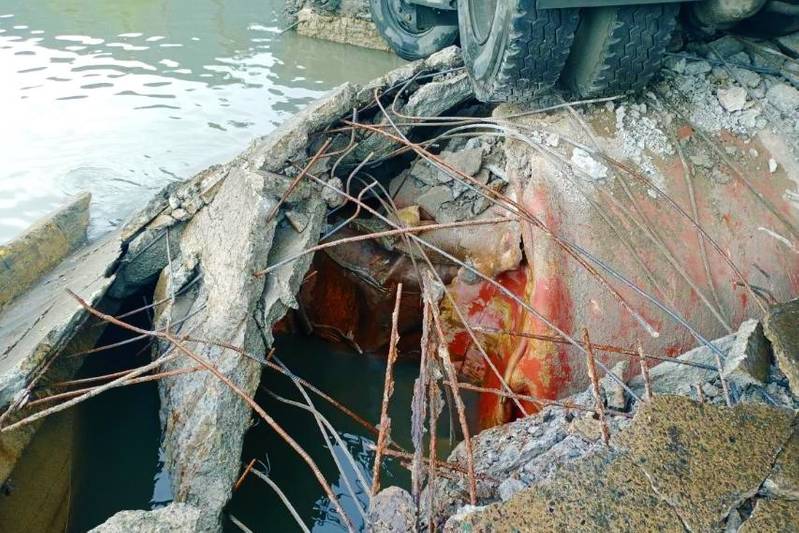 The allision caused significant damage to the vessel and the pier. (Photo: Philippine Coast Guard)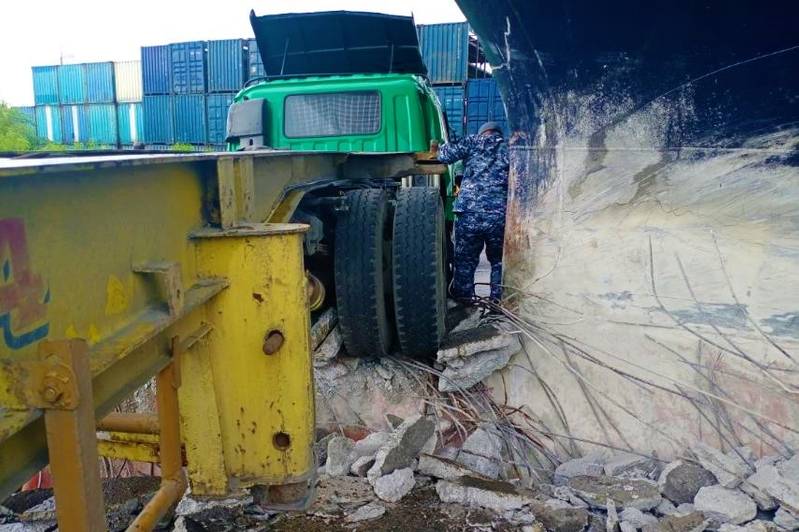 No injuries or oil spills have been reported. (Photo: Philippine Coast Guard)