Containership Crewman Medevaced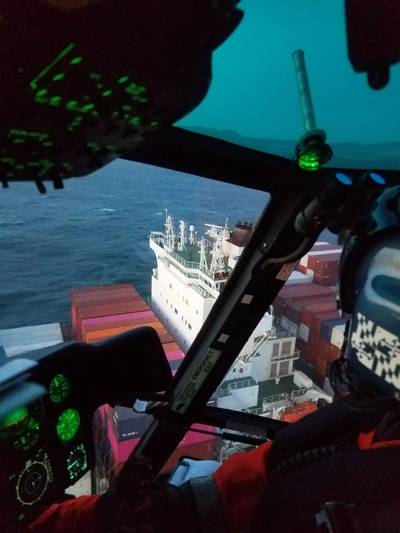 An injured crewmember aboard a Taiwanese flagged containership was medevaced approximately six miles from the San Francisco Bay, Friday evening, the U.S. Coast Guard said.
San Francisco Vessel Traffic Service personnel contacted Coast Guard Sector San Francisco watchstanders, reporting a crewmember of the 1,092-foot containership Yang Ming Unanimity had fallen and struck his head on the ship's radar mast creating a laceration on his forehead as the ship was making its way toward its next port call in Japan.
Sector San Francisco watchstanders launched a Coast Guard Air Station San Francisco MH-65 Dolphin helicopter crew to medevac the crewmember.
Once on scene, the Dolphin crew lowered the rescue swimmer to the containership to assess the man. The helicopter crew then lowered a rescue basket to hoist the crewmember into the helicopter and transported him to Stanford University Medical Center in Palo Alto.
The 32-year-old Taiwanese national was reported to be in stable condition.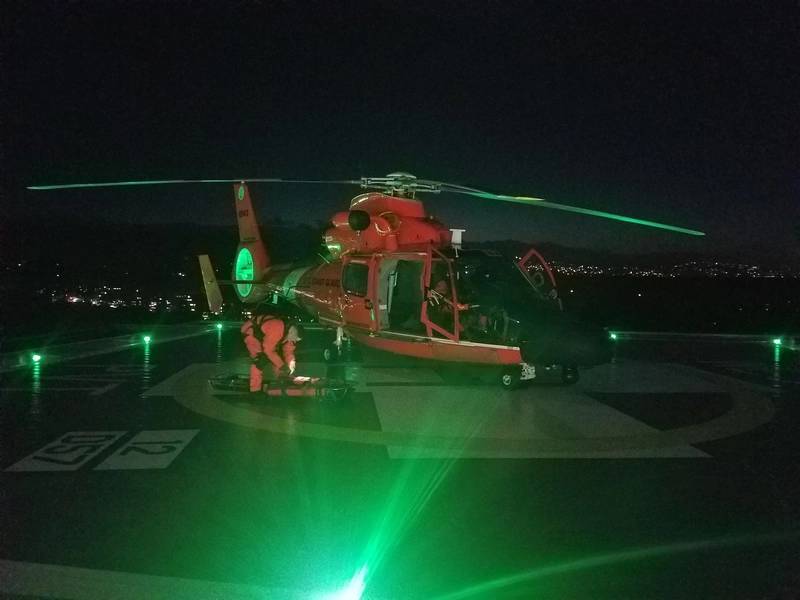 A U.S. Coast Guard helicopter crew prepares to conduct a medevac at Air Station San Francisco in San Francisco, Calif., April 4, 2020. The crew prepared to launch after receiving a report of a 32-year old container ship crewmember sustaining a significant injury. (U.S. Coast Guard courtesy photo)