Diana Containerships Buy 'Hanjin Malta'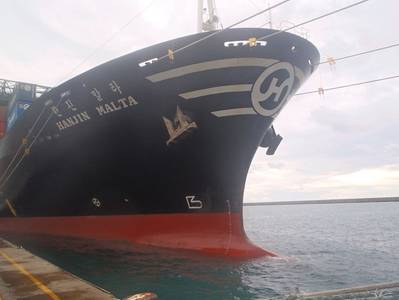 Diana Containerships Inc. has taken delivery of the m/v "Hanjin Malta", a 1993-built Panamax container vessel of 4,024 TEU capacity.
The Hanjin Malta is time chartered to Hanjin Shipping Co. Ltd., Seoul, for a period of minimum thirty-six and a half months to maximum thirty-eight months at a gross rate of US$25,550 per day less US$150.00 per day commission paid to third parties.

The employment of the vessel is anticipated to generate approximately US$27.98 million of gross revenues for the minimum agreed period of the charter.

Including the newly delivered m/v "Hanjin Malta", Diana Containerships Inc.'s fleet currently consists of 11 Panamax container vessels. The company is a Marshall Islands corporation founded in 2010 to own and operate containerships and pursue containership acquisition opportunities.