Insights: NAMEPA After Five Years Continues Building Bridges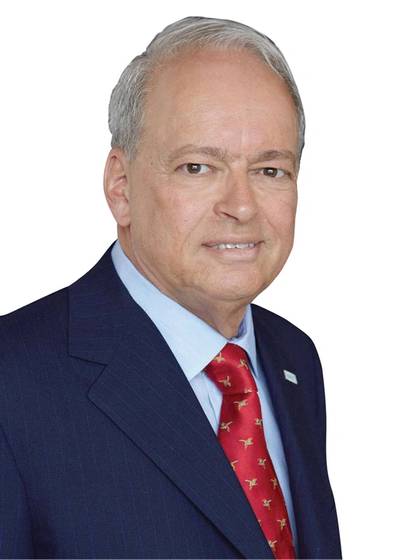 Industry Icon Clay Maitland, founding chairman and leader of NAMEPA, explains how the organization is working towards is engaging business, the regulators and environmental groups.

When NAMEPA was founded in October 2007, there had been no major oil spill in North America waters since the EXON VALDEZ in 1989. Although there were shoal waters ahead for those with eyes to see them, 2007 was seemingly a boom year for all sectors of the shipping industry. What a difference five years makes. NAMEPA has developed – in addition to more than its 100 members – a close relationship with regulators, environmentalists and private sector leaders.
NAMEPA is the North American Marine Environment Protection Association. The words "North American" give some idea of its scope. Membership is open to any company that openly shares its commitment. It was conceived from a growing sense among industry leaders that shipping was being marginalized, and, to a degree, misunderstood. The rising tide of regulation, and the growing pressures imposed on our fragmented constituencies, represented (as they still do) a challenge that was (and is) not fully met by other private-sector representatives. Too often, it is said, we are good at communicating with ourselves; less so, with the public, with thought leaders in the community at large, and with regulators.
In 2007, "environmental risk" in shipping was virtually unheard of. True, a few companies had launched corporate social responsibility programs, and there was some feeling – which gave rise to NAMEPA – that more needed to be done.
NAMEPA is committed to dialogue with those who, while working for cleaner seas, do not aim at blocking economic development, and those of us in the shipping industry that recognize our duty to protect our planet's most vital resource; and the need for us to work in partnership. We recognize the opportunities that exist, to achieve a balance between needs and resources. Part of this involves communicating. It also involves education of our future maritime industry leaders, students, and our "seed corn" as it were – on the importance of oceans.
North America, NAMEPA's field of endeavor, includes the Great Lakes – our planet's largest body of fresh water. North America itself is virtually an island, surrounded by an ocean that supports many industries, and millions of jobs. The oceans that surround our continent absorb roughly 26% of the CO2 emitted by human activity. About 6 million of our people live within coastal areas, from Alaska to Mexico and the Caribbean.
These and other people vote. The growing environmental concern for our oceans, which sometimes even penetrates to shipping's "great and good," is giving rise to massive regulatory pressures – the so-called "green squeeze" – in areas ranging from ballast water management to oil spill control, and air emissions. Above all, as the 2010 Deepwater Horizon disaster illustrated, there is a thing called political, as well as regulatory, risk. The crisis in relationships arising from these and other high-profile episodes means that we cannot continue to leave either risk management or private-sector involvement in the hands of failed policy leaders and myopic spending policies.
The oceans that surround us contain vast and extensive clean renewable energy resources, as well as oil and gas reserves, which will play a major role in meeting our future energy needs. It is possible that ocean energy sources will become a primary source for coastal communities, as well as our continent as a whole. We view international shipping as a crucial element in risk management, and in the attainment of a stable and healthy marine environment.
A great deal of our work is with schools, colleges and maritime academies. At those schools, and in critical areas such as Alaska, we work with educators and students to develop courses in environmental and resource education – solutions and tools for sustainable management and development. On November 14, in New York City, themes important to NAMEPA were reviewed by a number of speakers and panelists. These include ballast water management; training and environmental compliance of shore based personnel and seafarers; regulatory compliance; new designs and technology for reducing shipping's environmental impact; emissions, ECAs and Annex VI of MARPOL; oil pollution from ships; the challenge of the Arctic; the role of the Coast Guard; safety at sea in its many aspects; and corporate risk management.
All of this is familiar to us. What is different is the fact that the industry is faced with a phenomenal recession, stretching from shipbuilding to operations, shipbuilding overcapacity, declining rates, and the evaporation of profits. Simply stated, it may not be possible to maintain vessel quality in an era of financial loss. There is a growing concern that the "substandard ship" may be making a comeback. The cost of saving money is often the penalty of cost-cutting somewhere else. As modern fuel-efficient designs and lower-priced ships are offered for sale on the secondhand market, such older vessels will not necessarily disappear from international trade. The condition of ships is of critical importance, but even more vital is the need for properly trained and experienced ships' crews. Today, we hear a great deal about "fleet optimization," but does this mean that training and hiring of qualified crew must be sacrificed to the bottom line?
Experience teaches us – and we hear it at conference after conference – that ship operation is largely about metrics, algorithms and key performance indicators. Does this mean, as some fear, yielding to the temptation to cut corners on quality, safety and risk management?
A decade ago, great faith was placed in the International Safety Management (ISM) Code, and a hopeful new dawn in the achievement of "safer ships, cleaner seas." The tanker, containership, dry and liquid bulk, and cruise shipping sectors, as well as flag and port states, rose to the occasion. The statistics gathered by the International Maritime Organization, and the leading port state MOUs, bear witness to significant progress.
What is less clear is whether this is lasting progress, or just a "golden age," fading into the past. The "education ministry" embraced by NAMEPA's members is aimed at addressing the declining role of experienced seafarers in the shore-based operations of shipping companies. This problem began to appear during the last major shipping recession, in the 1970s. Today, increasingly, management decisions are made by businessmen (rarely women) whose experience is more likely to originate in the "C-suite" or boardroom, rather than on the bridge of a ship. The decline of risk awareness, and risk management, is admittedly a long story. We can measure it in the casualties of the past: Torrey Canyon, Amoco Cadiz, and Deepwater Horizon, just to mention a few celebrated environmental disasters.
There have been changes, down through the years. The cost of liability, and a failure to embrace sound safety management practices, has grown vastly in recent years. A relatively small containership, aground on the coast of New Zealand, can drown any owner or operator in extraordinary costs and expense.
So there is a very practical aspect to NAMEPA's mission: when the cost of bunkers has soared to something in the area of 50% of total operating costs, and where, as we are now seeing, aggressive regulation is forcing new ships to reach a 10% improvement in energy efficiency by 2015, followed by a further 20% by 2020, and another 30% by 2025, environmental management and risk management become an integral part of "management" itself.
Safer ships, environmental awareness and concern for cleaner seas are probably not being taught, even in more general terms, at the Harvard Business School. They are often ignored at conferences on ship finance, even as the traditional lenders to the shipping industry hang out the "going out of business" sign, all over the world. But in the course of widespread economic misery for the maritime industry, those who are not, in Thomas Paine's memorable words, "Summer patriots and sunshine soldiers," with a lasting commitment to shipping, are aware that sound and economical management goes hand in hand with competent and effective stewardship of the seas around us.

(As published in the 4Q edition of Maritime Professional - www.marinelink.com)