LNG-FSRU Vessel: BW Place Samsung Contract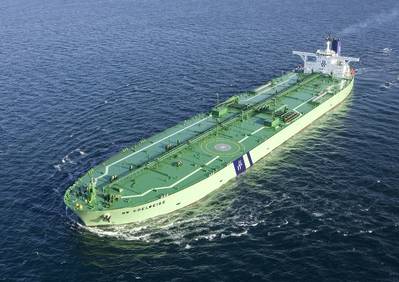 BW Maritime inks contract with Samsung Heavy Industries for BW's first Liquefied Natural Gas Floating Storage Regasification Unit (LNG-FSRU).

Expected to be delivered in 2015, it will be the latest addition to BW's fleet of 16 LNG carriers, building on and increasing its existing LNG expertise. This vessel and floating terminal will be able to receive and convert LNG into its gaseous form for offloading via pipelines, to gas facilities on-shore.

BW is focused on its vision to be the leading brand in energy transportation, serving customers with wide-ranging marine solutions across the energy value chain. BW and its predecessor companies have been providing shipping and maritime services for over 70 years and remains committed to safe, responsible operations of its fleet and offices worldwide

BW Maritime is a subsidiary of the BW Group, which is one of the world's leading maritime groups involved in offshore oil and gas production and transportation, whose fleet includes crude oil supertankers, refined oil tankers, LNG and LPG carriers.