TGS Contracted for Barents Sea 3D Survey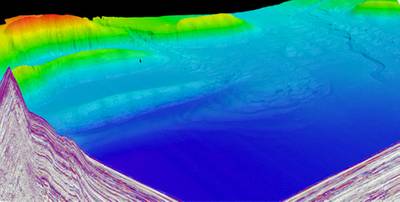 TGS says it has signed a contract with WGP Survey Ltd for 3D seismic surveys in the Barents Sea region of Northwest Europe.
The contract is a 3D multi-client project and will be carried out during the 2014 summer season.
The project is expected to cover an area of approximately 500 km2 and will utilize WGP Survey Ltd's High-res 3D P-Cable technology. The details of the project to be completed under this charter will be announced separately.


About the company
TGS is a publicly traded company with financial headquarters in Asker, Norway and is traded on the Oslo Stock Exchange under the symbol TGS. The company is led by CEO Robert Hobbs, based out of the Houston, TX, office. TGS has employees based in cities around the globe, which include offices in Asker, Houston, London, Singapore, Rio de Janeiro and Perth.

www.tgs.com