Thales Wins Contracts for Astute Class Boats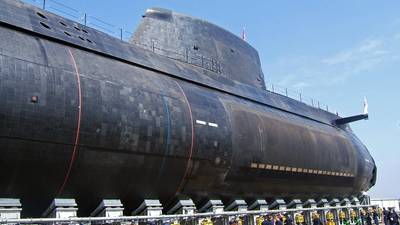 Thales UK was awarded contracts to supply the Sonar 2076 fully-integrated search and attack submarine sonar system for the UK Royal Navy's sixth and seventh Astute Class submarines.
Thales will supply the sonar system to BAE Systems Maritime - Submarines, the prime contractor for the Astute Class build, to be fitted to the submarines at its shipyard in Barrow-in-Furness. The complete sonar system supplied by Thales will comprise both inboard and outboard of the bow, fin, intercept and flank arrays, and the associated inboard processing. Thales has now been contracted to supply Sonar 2076 for all seven Astute Class boats.

The Astute Class platform is also fitted with a significant number of other Thales sensors and systems, including two non-hull penetrating CM010 optronic masts that, together with Sonar 2076, provide the submarine with its 'eyes and ears'. Thales also supplies the electronic support measures (ESM) system, which has two multifunction antenna arrays mounted on the masts. These are designed to monitor the electronic environment around the submarine to provide situational awareness of other platforms equipped with radar systems operating in the area. Other Thales equipment onboard includes the ECB680 communications and SEEPIRB emergency beacon buoys and an ultra-high frequency satellite communications antenna.