Compact AC & DC Cast Joystick Controller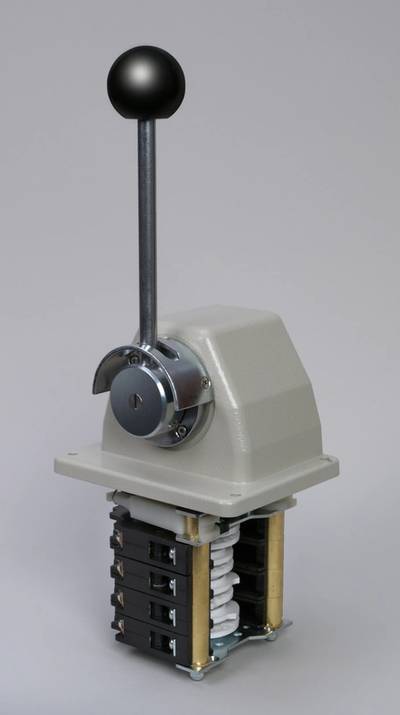 J.R. Merritt introduces the NS2/NSB2-KB series of heavy mill duty, compact joystick controllers.
The controllers' smaller footprint takes up less space and the mounting hole pattern allows for direct replacement of competitors master switches. Designed with a rugged cast construction, the NS2/NSB2-KB controllers consist of corrosion-resistant components. They are environmentally sealed to IP65, providing protection from dust, oil and other non-corrosive materials. They are widely used on Class E cranes and in-plant process control where duty cycle is continuous.

Characterized by their versatility for step and stepless AC & DC controls, the NS2/NSB2-KB series can accommodate specific control requirements with a variety of standard and custom-engineered configurations and the contact drive can be rotated for panel layout versatility. Optional handle configurations include push button, mechanical interlock and rocker switch handles. Available proportional and discrete outputs include, but not limited to potentiometer, 4-20 mA, 10 V amplifier and CANbus.