AWO Holds Spring Convention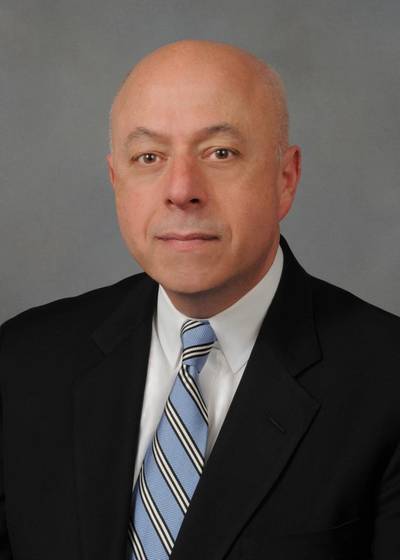 AWO members converge on Washington D.C. for another record-setting barge-in; new leadership elected
The American Waterways Operators' (AWO) 2016 Spring Convention attracted more than 200 members to Washington, D.C. April 19-21, including 36 first-time attendees.
The annual event included a day of organization-wide and sector-specific meetings to discuss priority industry issues, the 14th Annual Barge-In, the Annual Membership meeting, at which AWO's new member leadership was elected and new members of the Board of Directors were enrolled, and the Board of Directors meeting. Members elected Jim Farley of Kirby Corporation as Chairman of the Board and Ted Tregurtha of
Moran Towing Corporation
as Vice Chairman.
At the Annual Membership Meeting on April 21, outgoing AWO Chairman David Sehrt, Ingram Barge Company, said his chairmanship had been focused on member commitment and engagement, which originated in the goals of the Task Force on Future Missions and Capacity of AWO to increase the sense of connectivity that AWO members have to the association.
"In 2015, we embraced this challenge, conducting personal visits with each and every carrier member to thank you for your membership, listen to your needs and priorities, and learn how AWO can provide greater value to you in the future," Sehrt said. "This initiative highlighted one of the truly unique characteristics of AWO – the strong member-staff partnership that we enjoy."
AWO President & CEO
Tom Allegretti thanked
Sehrt for his "great leadership" and remarked on the incredible amount of time he had given to the industry during his term as Chairman.
"He has listened carefully to understand how members see their association and how they perceive and derive value. He has taken these messages to every AWO meeting that occurred during the course of his term as chairman and has participated personally in many of the individual member visits that we conducted during our membership campaign. That took him from the swamps of
Louisiana
to the corridors of Manhattan."
Allegretti then listed some of the year's accomplishments under Sehrt's leadership, including a stronger commitment to member engagement; ensuring that all members understood the changes to the Responsible Carrier Program and working to ensure that Subchapter M will be implemented in a manner that does not disrupt members' operations; supporting the AWO PAC; and working to improve AWO's relationship with the Towing Vessel Inspection Bureau.
Allegretti shared with the Board of Directors his annual assessment of the state of the association. Allegretti said he is confident that AWO is well positioned to meet the challenges and provide value to members in what he described as a "tough year ahead."
Allegretti cited AWO's 2015 Organizational Accomplishments document, which highlights successes achieved and progress made over the past year. He also noted the set of Organizational Metrics approved by the Board last year, which provide a snapshot of organizational performance across the full range of AWO's missions – advocacy, safety, public affairs and communications, member engagement, operations, administration and finance.
Allegretti said that another important means of assessing value was the 2015 membership outreach and engagement campaign, in which AWO senior staff and member leaders conducted visits with every AWO carrier member. This outreach effort produced strong affirmation of the value of AWO from members and increased members' sense of connectivity commitment to AWO, thereby strengthening the organization.
Looking ahead to the challenges of 2016,Allegretti said, "We know that member expectations will be higher than ever. They will continue to expect us to get hard things done. They will continue to expect flawless financial management. They will continue to expect increased effectiveness in our regional advocacy. They will continue to expect us to lead on safety. The bottom line – they continue to expect us to deploy our resources effectively on all fronts."