US Keen in Maritime Cooperation with India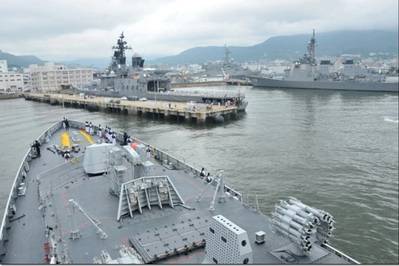 The US is keen in exploring great opportunities for co-operation on maritime issues with India, Admiral Jonathan Greenert, Chief of Naval Operations told members of the House Committee on Appropriations during a hearing, says a report by PTI.
Great opportunity has emerged after the bilateral meetings between Prime Minister Narendra Modi and
President Barack Obama
, he said.
Analysts pointed out that Both India and the
United States will
gain extra leverage against China from a strategic partnership.
The US navy will be able to exercise its power to wield 'broader' influence in the Indian Ocean and enable the Indian naval fleet to reign supreme in the region.
Navy Secretary Ray Mabus said the bilateral Malabar US-Indian naval exercise, which has grown in scope and complexity since its first iteration, has fostered mutual understanding with Indian counterparts and enhanced their ability to operate with one another in a wide range of missions.
This year, the Maritime Self-Defense Force from Japan joined the exercise in an important demonstration of multilateral cooperation between Pacific and Indian Ocean nations, Mabus said. The relationship between the nations of the Pacific and the Indian Oceans will continue to be critical in these important maritime regions.
The Malabar Exercise, as this exercise is called, is normally an annual bilateral naval exercise involving India and the United States. The exercise mainly focuses on anti-piracy and anti-terrorism operations. India invited Japan to participate in the exercises earlier last year, a reflection of the increasingly close relationship between the two countries.
On the lose-lose side of the argument, there is the possibility of antagonizing a common foe by the veiled threat to China posed by the eminent visionaries reiterating the "importance of safeguarding maritime security and ensuring freedom of navigation and over-flight throughout the region, especially in the South China Sea"