Danaos Corporation Adds Largest Vessels Using New Facility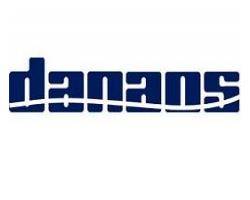 Athens, Greece, April 6, 2011 - Danaos Corporation (NYSE: DAC) a leading international owner of containerships, announced that on March 10, 2011 and April 6, 2011, it took delivery of two newly built containerships, the Hanjin Germany and the Hanjin Italy, expanding its operational fleet to a total of 53 containerships aggregating 243,529 TEU.

The Hanjin Germany and the Hanjin Italy, built at Hyundai Samho Heavy Industries Co. Ltd, both have a carrying capacity of 10,100 TEU, are 349 meters long, 45.6 meters wide and have a speed of 25.50 knots.

Both Hanjin Germany and Hanjin Italy have commenced their 12-year time charter at a fixed charter rate immediately upon delivery.

These vessels are currently the largest in operation in the Danaos fleet and the first ones to be financed under its new Comprehensive Financing Plan.
Source: Danaos