AST Spotlights Corrosion-resistant Pressure Sensors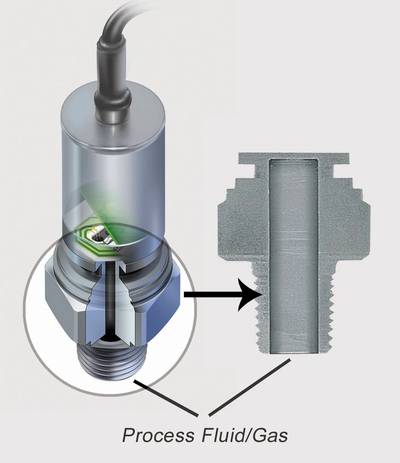 Manufacturer of pressure sensors, transducers, transmitters and switches for pressure and level measurement, American Sensor Technologies (AST) say that their pressure sensors constucted with Hastelloy materials are able to withstand sea water corrosion.
Measuring sea water pressure can be complicated as the presence of oxygen can increase corrosion of standard stainless steels commonly used in the construction of pressure sensors. Scaling from minerals can also lead to the long-term break down of standard stainless steel pressure transducers while microbial organisms can grow within a system to clog openings and break down material. Higher pressures can also increase erosion and speed the process within a system.
To overcome this American Sensor Technologies (AST) manufactures pressure transducers using Hastelloy C276 material for use with corrosive liquids and gases. Using the thickest Hastelloy diaphragm in the industry for a given pressure, AST ensures long-term use of its sensors as well as the output signal. With the diaphragm being the thinnest and most critical piece of a pressure transducer, ensuring it will withstand a long-term installation is critical.

Utilizing its exclusive Krystal Bond Technology, AST designs its pressure sensors as a monolithic piece of material with no welds, O-rings, or fluid fills. Bulk silicon strain gages are mounted directly to the top of the metal diaphragm using a special glass firing process. With high raw output signal, inorganic materials, and a thick diaphragm membrane, users benefit from complete isolation of the pressure to the fitting and long-term stability.

Applications for Hastelloy pressure transducers include salt water and reverse osmosis systems, chemical tank level monitoring and more. The sensor material is available for specification on AST's range of hazardous and non-hazardous area pressure transducers as well as its gauge pressure transducer or differential pressure transducer. Hastelloy pressure sensors are offered in a full range of capability from 2.5 PSI up to 10,000 PSI.

www.astsensors.com