Bahrain Mine Counter-measures Exercise Draws 41 Nations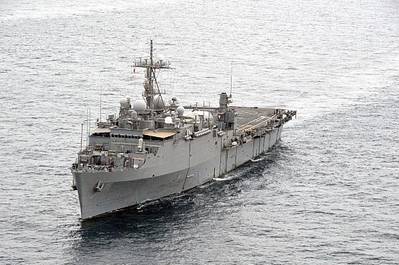 International Mine Countermeasures Exercise (IMCMEX) 13 sees a gathering of 35 ships, 18 Unmanned Underwater Vehicles (UUVs) & over 100 explosive ordinance disposal (EOD) divers.
Representatives from 41 nations are assembled in Bahrain to prepare for International Mine Countermeasures Exercise (IMCMEX) 13, May 6-30, 2013, in the Gulf Region.

International Mine Countermeasures Exercise (IMCMEX) 13, is the largest exercise of its kind in the region and will exercise a wide spectrum of defensive operations designed to protect international commerce and trade; mine countermeasures, maritime security operations (MSO) and maritime infrastructure protection (MIP). 

"We are very pleased to see that more than 40 nations have joined us here to take part in this opportunity to enhance international naval capability to preserve freedom of navigation in international waterways," said Vice Admiral John W. Miller, commander, U.S. Naval Forces Central Command/commander, U.S. 5th Fleet. "If 41 nations are willing to come here and practice MCM, just imagine how effective the global mine response would be if someone actually put mines in the water."


IMCMEX-13 is hosted by U.S. Naval Forces Central Command (NAVCENT)/U.S. 5th Fleet and will be conducted in three phases: a three-day symposium on maritime infrastructure protection, an afloat operations phase, and a re-integration phase where participants discuss best practices and lessons learned for future exercises.

Similar to last year, participants will exercise the afloat staging base concept aboard the Afloat Forward Staging Base (Interim) USS Ponce (AFSB(I) 15) and British Royal Fleet Auxiliary amphibious assault vessel RFA Cardigan Bay (L3009), and will cover surface mine countermeasures, mine hunting and airborne mine countermeasures operations, international explosive ordnance disposal training, diving operations, small-boat exercises, unmanned aerial vehicle operations, unmanned underwater vehicle operations and port clearance operations.