Cruise Ships Sail North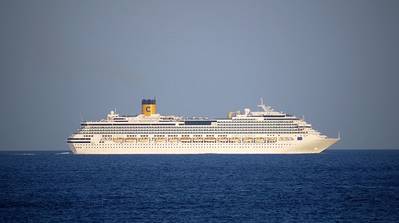 Sharp incresse in the number of cruise ships sailing in northern Norwegain waters this season
Cruise vessels will make more than 400 port calls to northern Norway and Svalbard this season, up nearly 40 percent from last year, reports the 'Barents Observer'.

More than 2.000 passengers are ready to overcrowd the harbor in Honningsvåg as the large cruise vessel "Costa Pacifica" cruises around the largest tourist trap in Northern Norway, the North Cape. "Costa Pacifica" is just one of the many international cruise liners sailing northern waters this summer.
While cruise vessels made 315 port calls to harbors in northern Norway and Svalbard in 2011, a total of 415 port calls are expected this year, shows figures from the bulletin of the cruise port businesses.
Most of the vessels sail in the period from late June to mid August, the season of the Midnight Sun.
North Cape and Tromsø are the two single most popular cruise harbors in the north, with more than 110.000 passengers each this year. Also Svalbard and Lofoten experience a sharp increase in visits from cruise vessels.
In addition to the estimated 340.000 passengers sailing northern Norway onboard foreign-flagged cruise vessels, tens of thousands of tourists visit the north onboard Hurtigruten, Norway's own coastal steamer sailing from Bergen to Kirkenes every day.