New Custom Marine Small Block Header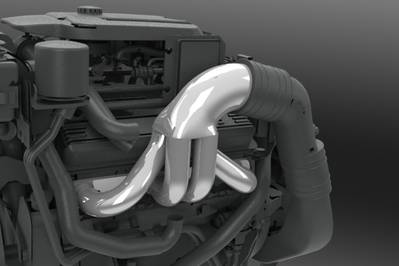 CMI has developed a NEW Small Block Header. This Newly developed CMI Header is compatible with GM Small Block LT Siamese port engines. A direct replacement for heavy, highly restrictive cast iron exhaust manifolds. Design constraints with cast iron manifolds create internal air resistance, making it difficult for exhaust gas to flow freely as it exits the cylinder head. This lack of exhaust flow hinders peak performance.
The header features performance gains in both horsepower and mid-range torque; increased fuel efficiency;
light weight 316L stainless steel
; and patented "Cool Collar" design provides a short hot section at the flange, which helps minimize the possibility of water ingestion into the engine.