Moxa Offers Customizable Displays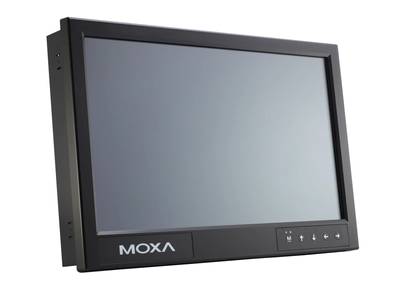 Moxa's new MD-119 marine display is now available in customizable models that meet a variety of user demands.
Designed to meet the exacting environmental challenges of marine industries, the MD-119 Series is fully compliant with the industrial marine standards IEC 60945 4th, IEC 61174, DNV, and IACS-E10, giving customers the guarantees of reliability and durability required by marine solutions. With a 19-inch screen, 4:3 aspect ratio, and full HD (1280 x 1024) resolution, the MD-119 series brings full range dimming and wide angle viewing (both standard) together with optical bonding, touch screens, and ECDIS solutions to offer highly serviceable configurations for nearly any marine need.


MD-119 displays may also be connected over both AC and DC power supplies, giving convenient flexibility during initial installation. User-configurable picture-in-a-picture (PIP) and picture-by-a-picture (PBP) display modes are also standard, allowing users the power of on-the-fly configurations of multiple image displays. Pairing international marine certifications with Moxa quality and design, MD-119 display terminals are perfectly suited for a variety of ship-board applications, both on and off the bridge.


Industrial Grade Marine Display Features:
19-inch screen, 4:3 aspect ratio, 1280 x 1024 resolution
350 cd/mxm backlight luminance eases eyestrain for comfortable viewing
PIP/PBP give viewing options so that crews may arrange information to meet any need
Independent DC and AC power connectors (24 VDC, 115 to 230 VAC) allow for installation flexibility
Industrial-grade temperature limits: -15 to 55°C (5 to 131°F)
Anti-vibration design compliant with IEC 60945 DNV 2.4, Class A / Class C


Flexible Options for Different Demands:
Optically bonded models increase panel contrast and overall visibility under bright sunlight
Color calibration to meet the ECDIS display standard (IEC 61174) is available by request