Dredging Ball Joints Delivered to Qatar by Dredge Yard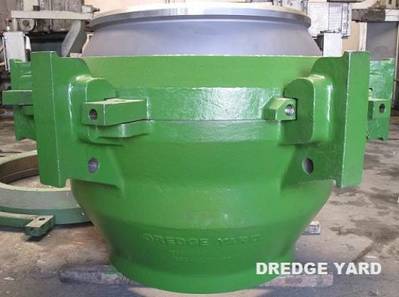 The ball joints were designed and produced in Dredge Yard's facilities and with partners in Turkey.

The ball joints for the pipes size of 1000 mm are suitable for 30 bar working pressure while the ball joints for the pipes size of 900 mm are suitable for 20 bar working pressure.

The units were produced using latest production technologies and casting expertise. Both types of ball joints underwent tests and inspections during and after production, simulating working pressure and dredge ball joints movements.


Dredge Yard is making steady progress with its expansion plans for the production and assembly of dredging components needed for dredgers and dredge pipe lines.

The whole production and testing is managed and controlled by Dredge Yard's team of engineers with their experience in casting, machining, assembly and inspections. Dredge Yard says it offers customers the opportunity to witness any test in Dredge Yard's production facilities.