Sealite Delivers LED Light Sources to CIL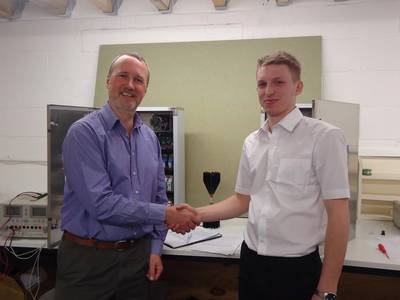 In November last year the Commissioners of Irish Lights (CIL) upgraded Inishtearaght Lighthouse, a lighthouse located off the west coast of Ireland, with an LED Light Source manufactured by Sealite United Kingdom Ltd.


Originally developed by the GLA R&RNAV Directorate and manufactured under license to Trinity House, the LED Light Source was installed at Inishtearaght Lighthouse within the existing prismatic lens to maintain the traditional look of the light. The upgrade provided an extremely efficient solution whilst maintaining the high light output required of this vital navigation aid.


"These new LED light sources are the most optically efficient method of marrying LEDs to old prismatic lenses offering many advantages which were not possible previously. We are very pleased with our latest addition commissioned on Inishtearaght in November 2013", commented Mr. Colin Day, Design Electrical Engineer for the Commissioners of Irish Lights during the factory acceptance earlier this month for a further two lighthouse control cubicles for the Sheep's Head and Ardnakinna Lighthouses.


Sheep's Head with it's third order, and Ardnakinna with it's fourth order drum lenses will utilise the standard features of Sealite's LED Light Source in that they will enable the power consumption to be reduced from 1,500 watt to less than 162 watt.


"In the past both stations wasted power shining their light over the land where it was not required thus a further 27 watts is now saved by switching off one of the faces on the light source" commented Bert Frame, Sealite Product Manager for Precision Light Sources.