Detained China Cruise Ship Released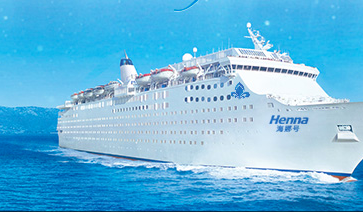 The Chinese Consulate General in Jeju Island has confirmed that the detained Chinese cruise liner 'Henna' has left the island for China after posting a bond to the Jeju court, reports Xinhua.
The Henna is expected to arrive in Tianjin on Wednesday morning, 18, September 2013. HNA Tourism, the Beijing-based operator of the vessel, posted a bond of US$ 2.8 million for the release of the ship. All the 1,659 passengers have left Jeju reports Xinhua.
The vessel was detained after the Jeju court received a seizure application on claims of legal disputes, from a subsidiary company of Jiangsu Shagang Group Corporation.

Source: Xinhua