HII Appoints Head of New Corporate Development Division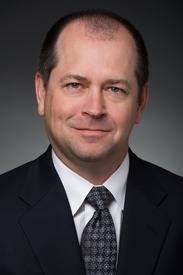 Huntington Ingalls Industries appoints Christopher D. Kastner Corporate Vice President & General Manager, Corporate Development.

Effective immediately, Kastner will report to HII President and CEO Mike Petters, who said: "In this newly formed position, Chris and his team will initially lead the efforts to explore redeployment opportunities for Avondale outside HII's core military shipbuilding business." He added, "Chris' demonstrated financial and business management expertise, coupled with his business development background and leadership experience, makes him well-suited to be very successful in this position."

Kastner previously served as vice president and chief financial officer for HII's Ingalls Shipbuilding division. Prior to the HII spin from Northrop Grumman Corp., he served as vice president, business management, and CFO for Northrop Grumman Shipbuilding-Gulf Coast and vice president, contracts and risk management, for Northrop Grumman Ship Systems.

He held several positions at other Northrop Grumman businesses, including service as the corporate director of strategic transactions. He holds a bachelor's degree in political science from the University of California at Santa Barbara and a master's degree in business administration from Pepperdine University.