IHO Director to Give CARIS Keynote Speech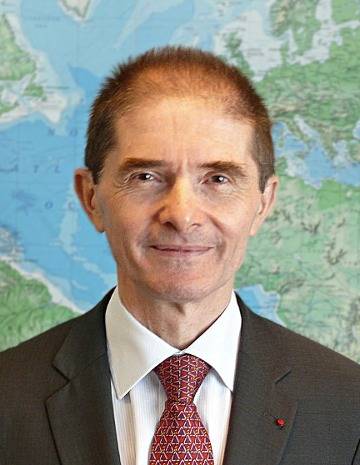 Developers of geospatial software CARIS inform that Gilles Bessero, Director of International Hydrographic Organization (IHO), will deliver the closing keynote address at the CARIS 2014 conference June 2-5, 2014 in Brest, France.
Gilles Bessero, is Director at the International Hydrographic Organization (IHO), the intergovernmental organization whose role is to ensure that the world's seas, oceans and navigable waters are properly surveyed and charted to support the safety of navigation and the protection of the marine environment. He oversees the IHO technical programme which addresses the development of international standards for hydrographic information, products and services.

Mr. Bessero will join Bruno Frachon, Director General of SHOM, and Wendy Watson- Wright, Executive Secretary and Assistant Director General of the Intergovernmental Oceanographic Commission of UNESCO, as the keynote speakers for CARIS 2014.
About CARIS
Established in 1979, CARIS is a leading developer of geospatial software. The CARIS Ping-to-ChartTM product line delivers an integrated software solution for the entire workflow of hydrographic information from the echosounder "ping" through to the production and distribution of the "chart".

In addition to its Canadian headquarters, CARIS has offices in The Netherlands, United States, Australia
Commercial-in-Confidence and United Kingdom. There are also more than 20 resellers bringing sales and support of CARIS brand software to more than 85 countries.

For more about the event: www.caris.com/caris2014