NNS Employee Gains 'Woman of Distinction' Award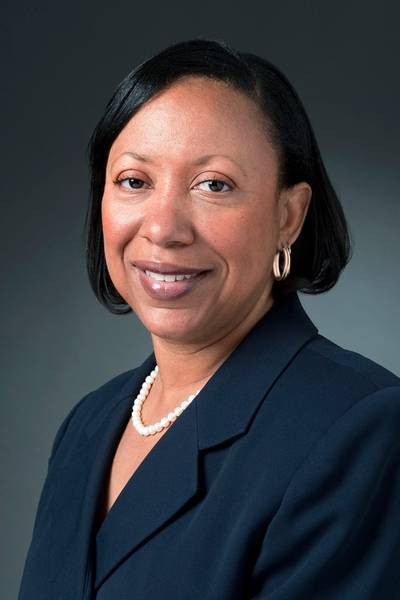 Huntington Ingalls Industries' Newport News Shipbuilding (NNS) employee is honored with a YWCA Women of Distinction Award.

Stephanie Simmons, director of Navy Program Operations, was recognized in the science and technology category at a ceremony at Christopher Newport University.

In choosing the YWCA Women of Distinction Award recipients, a selection committee takes into consideration the nominees' professional and civic achievements, as well as how the nominees exemplify the values and mission of the organization. The winner in the science and technology category has achieved distinction in her field for scientific advancement.

"Through their mission of eliminating racism and empowering women, the YWCA is implementing initiatives that make a monumental difference in the lives of many women; this in turn benefits the entire community," Simmons said. "I am honored and blessed that my professional accomplishments and contributions to the community have allowed me to be deemed worthy of a 2012 YWCA Women of Distinction Award."

Simmons has both strategic and production responsibilities at NNS. The 28-year shipyard veteran provides manufacturing support for the construction and repair of nuclear-powered aircraft carriers and submarines and is responsible for shipyard-wide strategic plans for labor resources, capital investments and plant capacity. Simmons also oversees the shipyard's make-or-buy process and directs production engineering cost- and time-savings initiatives and simulation modeling process analyses. She has held various other management positions at NNS, including in the supplier quality, purchasing, total quality management, manufacturing, planning and programs divisions.