Expanded Distribution for Mill Log Marine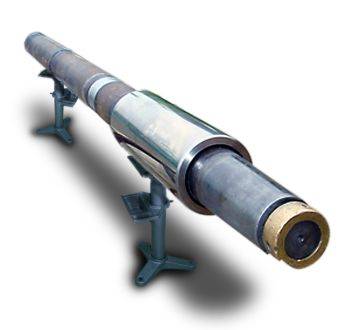 Mill Log Marine announces Tri-State Coating Hardened Shaft Sleeves are now available in British Columbia.

Mill Log Marine, Burnaby, BC (www.milllog.com) is pleased to announce that Tri-State Coating & Machine, Inc.'s line of hardened Tail Shaft Sleeves are now available through its Burnaby, BC distributor. "There is a significant opportunity in the workboat market for Nickel Chrome Boron hardened tailshaft sleeves and we are excited to have such a reputable company as Mill Log Marine promoting our products in this market.", added Ryan Thompson, Sales Engineer, Tri-State Coating & Machine Inc. "By offering our hardened liners through Mill Log Marine, we now have a reputable local outlet that knows and understands this market and can support our
mutual interests."

Don Lindsey, Director of Sales & Marketing for Mill Log Marine stated, "We searched long and hard for a company that has the same values and customer focus that we have while being a leader in the industry with the highest
quality products in the market today." "We found that leader in Tri-State Coating & Machine and we are excited about adding their line of hardened sleeves/liners to the bearing solution that we offer to our customers, so they can
keep their boats working." "Workboats in this market take a pounding due to the harsh environment that they are subjected too, having products like Twin Disc Marine Transmissions & Controls, Thordon Polymer Bearings and
now Tri-State Coating's hardened sleeves, I am excited about our position in the marketplace and continuing with our goal of becoming the single resource for our customers who are looking for transmission, propulsion control
and bearing systems."

Tri-State Coating & Machine, Inc. opened for business in 1987 and employs highly skilled people trained to complete the thermal coating process. Headed up by employees with over 100-years of combined experience in the thermal coating process, Tri-State specializes in hard-coated marine shaft sleeves, pump shafts, and other related components. With low overhead, tremendous stock on hand and streamlined work processes, Tri-State is able to build sleeves and ship them around the globe to meet tight time schedules.

Mill Log Equipment Company, based in Coburg, Oregon, with North American operations in Burnaby, British Columbia; Kent, Washington; and, Edmonton, Alberta, is a heavy-duty transmission and component supplier to the marine and industrial markets offering a complete line of Twin Disc off-highway power transmission equipment, including marine transmissions, electronic controls, as well as steering and propulsion systems. In addition, Mill Log Marine, Burnaby, BC is an Authorized Distributor for Thordon Bearings.