Captain Anders Pehrson Joins Marina Port Vell as Dockmaster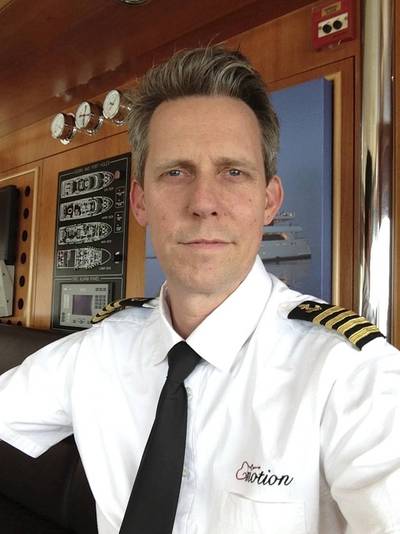 Marina Port Vell (MPV), Barcelona—set to become one of the world's most elite superyacht destinations and, with phased marina completions throughout 2014, the pre-eminent home port in the Mediterranean—announced that Captain Anders Pehrson will join MPV as Dockmaster, effective January 7, 2014. A vastly qualified Captain with a superb reputation and professional experience that includes some of the world's most recognizable yachts, Anders Pehrson brings a unique blend of training and qualifications with him to MPV.

"Anders personal decision to move from ship to shore and to join us in this most visible of positions is a great triumph for Marina Port Vell," said Norma Trease, Director of Salamanca Group's Marine Division. "He brings with him direct experience in piloting and managing superyachts for the past 15 years as well as a vital ability to converse in seven languages," she continued.

Captain Pehrson holds an MCA Master (Y) 3000GT license, is a Ship Security Officer (ISPS SSO), is trained in advanced fire fighting and medical first aid, and has far reaching training in leadership and language. Working since the age of 14, he began his nautical career in 1997 as a Chief Officer on passenger vessels. In 1998, he joined M/Y RENALO as Chief Officer. Since 2002, when Anders became a captain, his experience has included the following: Chief Officer of APOGEE and Watch Captain HELIOS2 for her refit and Atlantic passage; and, Captain of RONDO C, SALAMAT, ATLANTIC GOOSE, DIANE, and most recently, EMOTION.

"Using first-hand experience and knowledge of the superyacht industry, the role of Marina Port Vell's Dockmaster initially revolves around the continuing transformation of MPV's facilities and the evolution of service we are providing," said Trease. "Captain Pehrson's focus will be on ensuring that we maximize the quality of the services that the marina provides particularly as new features are brought on-line. Equally important, he is an ambassador of MPV. Networking, public relations and contact with existing and future clients is also part of the job description."

Captain Pehrson will begin his career with Marina Port Vell on January 7, 2014.