Colombo Dockyard Busy with Tanker Repairs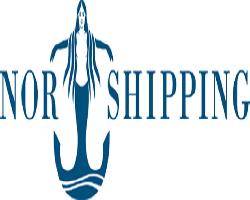 Thome Ship Management, S'pore managed Mt. Kirsten, SCI owned LPG "Nanga Parbat" and Mercator, India owned MT."Harsha Prem",Sanmar owned MT. "Sanmar Majesty" and Fuel Supplies, Male owned MT. "Hibaru" were undergoing repairs in the yard Jan-Feb.

Colombo has been attracting many types of callers, Tanker owner/ managers have been regular visitors who take advantage of the excellent facilities available for tanker owners in this region. This is quite a unique occasion where the yard is handling five significantly sophisticated tankers with extensive work scopes, simultaneously.

LPG Carrier Nanga Parbat (17,601DWT) owned by Shipping Corporation of India is one of the sophisticated tankers to call in for major drydocking related repairs. This is one of the key repairs attended to by Colombo Dockyard on an LPG carrier. To handle repairs on these types of vessels sophisticated vessels the shipyard has installed cryogenic workshops prior to receiving the vessel. During this call the routine drydocking repairs have been attended to by our repair teams.

The MT. Kirsten (83,651 DWT) tanker managed by Thome Ship Management, Singapore owned by Norway based owners have placed this massive tanker in Colombo for routine drydocking repairs. These new owners from Europe / Far East have looked at Colombo seriously with the dawn of peace in the country recently.

Mercator Lines, India who is a regular caller to Colombo Dockyard has placed tanker Harsha Prem (42,234 DWT) for major layup and drydocking repairs. The Chemical Tanker Sanmar Majesty (10,314 DWT) capable of carrying Sulphuric Acid (H2SO4) is undergoing major repairs in our Drydock No. 01. MT. Hibaru (400 DWT) small tanker owned by Fuel Supplies Ltd, Maldives is undergoing repairs in our drydock No. 03. She is a regular caller to Colombo for her routine repairs.
Source: Nor Shipping