CEO Lone: China, India to Dominate Oil Trade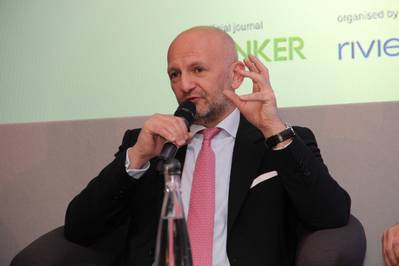 China and India will account for about 35% of global oil trade in the next 10 to 15 years, according to predictions by Harald Lone, Chairman and CEO of Newport Shipping Group. Many traditional global shipbuilding patterns are in flux with the proliferation of oil and gas coming from the U.S. shale, and oil supplies traditionally bound for the U.S. will have to find new markets. Lone contends that China and India will become "very important" to the crude oil markets.

"There is no doubt that shale oil and gas is changing the oil industry and it will have a major impact on trade flows," Lone said.

Shifting gears, Lone said that in regards to sulphur emissions legislation and its impact on the tanker segment: "Very few shipowners are looking at the issue. Maybe, as an industry, we have been hiding our heads in the sand for the past year hoping the issue will go away, but it hasn't."

Anticipating a tough year ahead, the Newport Shipping Chairman warned that there must be more collaboration and cooperation between shipowners. "We have to consolidate. We can't continue to operate in a low freight [rate] environment. My hope is that shipowners will continue to keep their vessels in ship pools, and not just in a bear market."

Newport Shipping Group recently introduced a more flexible pooling concept for Handysize bulk carriers based on a performance-related fee structure.