Douglas-Westwood Discusses UK's Offshore Wind Industry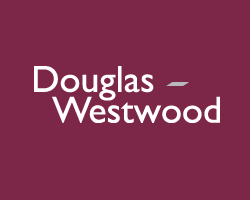 Speaking at All Energy 2011, Andrew Reid, Douglas-Westwood's Managing Director, today describes the prospects for the offshore wind market and outlines potential challenges for businesses looking to capitalize on the opportunity.

Putting the market in context, Reid commented, "The majority of global offshore wind installations have taken place over the last few years with the UK undoubtedly representing the key market. Growth in the UK market has benefited from a structured leasing process, generous financial incentives and strong political commitment".

However, UK Round 3 projects are on a different scale to what has gone before. Each construction phase of these mega-projects will see hundreds of multi-megawatt turbines installed in water depths of 35m or more and increasingly far from shore. Projects will require long-term charters of several highly specialised installation vessels and purpose-built port facilities to handle the increasing dimensions of modern wind turbines, foundations and balance of plant. Reid commented, "Clearly Round 3 represents a step change in the industry and a wide range of issues will need to be resolved from securing financing to building robust supply chains and developing new strategies for operations & maintenance". On the financing issue, Reid commented, "To date, unlocking additional funding streams has proved challenging, due to caution on the part of private investors; a trend exacerbated by the financial crisis".

The commercial opportunity is clearly significant, with Douglas-Westwood's forecasts predicting more than 11GW of new global capacity being added over the next five years. Reid further commented, "This opportunity is open to a range of businesses from existing players with first-mover advantage to new entrants in complementary sectors such as offshore oil & gas". Whilst making the opportunity clear, Reid advised that, "Businesses need to be aware of a number of specific issues in their planning from understanding the timing of future projects to developing internal knowledge of the policies and legislation, which are so important in this emerging sector".

Source: Douglas-Westwood