Hodson CEO of Electronic Navigation Ltd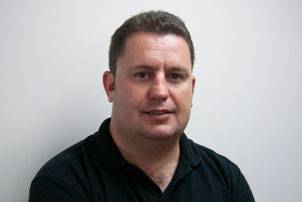 The board of directors of Electronic Navigation Limited (ENL) have announced the appointment of Gareth Hodson as Chief Executive Officer of the company effective from 10 December 2010.

Hodson's career with ENL has spanned nearly 20-years, with his most recent position being General Manager, New Zealand Sales and Service.

ENL is a New Zealand distributor of marine electronics including advanced navigation and communication equipment for small pleasure craft through to super yachts, commercial vessels and Navy ships.

The company supplies brands such as Furuno and Lowrance as well as the new WASSP range of advanced sonars, developed and manufactured in-house for international distribution.

Hodson started with ENL in 1991 as an apprentice, going on to become a fully qualified Marine Electronics Technician. The position saw him carry out the installation & service of onboard marine electronic systems such as Radar, Echo Sounder, SSB, VHF, GPS and Satellite Communications systems. In 1994 Hodson was the production manger and field technician for the companies Netlink deep-sea acoustic technology used by commercial fisherman globally.

After a stint playing a season of Rugby in Wales, Gareth returned to New Zealand in 1996 to take on a role with Navstation based in Westhaven beginning his trade in sales.

In 1997 rejoined ENL as the Commercial Product Manager, developing business relationships with overseas suppliers and commercial dealers nationwide and being responsible for the pricing, branding and marketing of new products.

In 2001, he was appointed National Sales & Marketing moving into the role of General Manager, New Zealand Sales and Service in 2008.

Hodson has been on the NZ Marine Export board for the past three years, focusing on export growth for the Marine Industry working along side NZ Trade & Enterprise on strategic initiatives for promoting the industry.