Nelson Joins IMS American Marine Electronics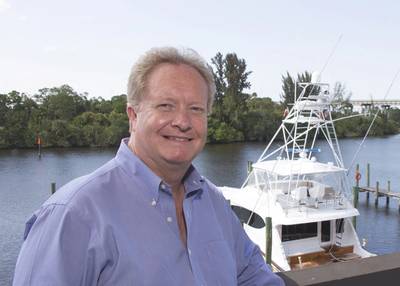 IMS American Marine Electronics (IMS) has announced the appointment of Nils Nelson as the company's new director of sales. Nils brings over 25 years of domestic and international marine experience, including marine electronics sales and distribution, wholesale and retail marine product development, application engineering and project management. A third-generation maritime professional and licensed captain, Nils has extensive knowledge of marine systems for vessels ranging from sportfishermen to megayachts to commercial vessels. Nils will direct all IMS sales and customer relations activities in the U.S. and overseas.


An affiliate of Florida-based American Custom Yachts, IMS operates out of facilities in Stuart, FL and Beaufort, NC, providing the design, installation and service of marine electronics, communications and onboard entertainment systems. The Stuart facility, located on the Okeechobee Waterway, offers a covered yacht port with a 52-foot clearance providing protected installation on vessels up to 120 feet in length. The Beaufort facility, located at the Jarrett Bay Marine Industrial Park, serves as the company's mid-Atlantic base of operations encompassing a 30,000-square-foot waterfront building situated on 2.2 acres. The facility is fully heated and designed to accommodate two 80-foot vessels side by side with a 50-foot clearance.