Atlas Electronik GmbH Wins BSH Approval for Neptun WECDIS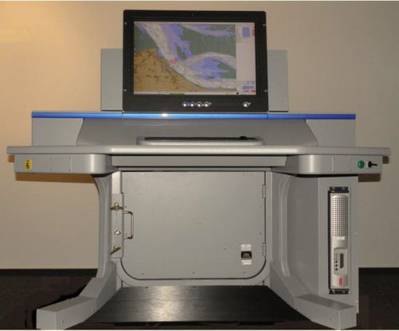 ATLAS Elektronik GmbH's latest WECDIS system receives BSH type approval.

SevenCs' long term customer Atlas Electronik GmbH has achieved formal-type approval from the BSH for its Neptun WECDIS. Advanced technology and adherence to stringent military standards positions Atlas very well in the maritime military and security markets.
Björn Röhlich, SevenCs sales director, said: "We are very glad to hear about Atlas Elektronik's success. At the same time we are very pleased that they have selected SevenCs as their preferred software supplier for chart display functionalities. Being selected by Atlas is a further testament to the quality and value of our SDK EC 2007 ECDIS Kernel and to our commitment to provide high-level software and services to our customers."

SevenCs GmbH produces software components for the Maritime Industry. Core product is the EC2007 ECDIS Kernel, used by OEMs worldwide to display digital charts and to provide navigational functions. Furthermore the company offers software tools for the production of Electronic Navigational Charts (ENCs). Users are Hydrographic Organizations, Waterway Authorities, international ports and other producers of digital charts for navigation.