Elimination of Overwelding - NSRP Project Workshop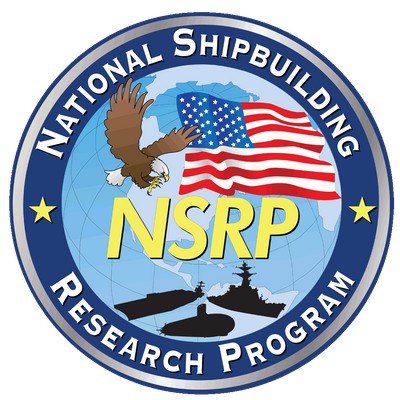 Technology Transfer Workshop: September 24, 2013, 9:00-11:30am Naval Surface Warfare Center
Overwelding is one of the most widespread problems in shipbuilding, causing significant distortion and associated rework costs in lightweight structural applications. In order to combat this problem, modeling and validation testing was performed by the project to determine possible changes to weld sizing design, as well as identify changes to standards which would alleviate the problems which lead to overwelding. This workshop will present the project findings and recommendations for changes to specifications.

Results of the Overwelding Project: Testing of small fillet welds demonstrating higher shear capacities as a result of greater percentage of dilution with base metals and higher cooling rates increasing mechanical strength of the joints.
With these results, and knowing the original basis for setting a minimum fillet weld size in an Ingalls ship specification, NAVSEA 05P4 was able to remove the minimum fillet size requirement and subsequently Ingalls was able to reduce design fillet sizes, thereby reducing non-value added weld distortion abatement costs. Testing performed provided the data needed to make changes to Navy fabrication specifications allowing some degree of under tolerance allowance for fillet welding that was not allowed in current specifications. This change addresses issues on the waterfront that lead welders to over weld and in turn apply excessive heat aggravating weld distortion and associated non-value added labor costs to correct. Waterfront welders typically over size required fillets to avoid QA write-ups and subsequent negative findings.

Project Participants: This project was funded by the NSRP and led by Ingalls Shipbuilding with support from: the University of New Orleans, the University of Maine, Concurrent Technologies, Applied Thermal Sciences, and NSWC/NAVSEA.

RSVP by Email by September 20, 2013 There is no fee to attend this event, however attendance is limited to US Citizens. In your email, please include: Full Name (as on your drivers' license) Phone Number E-Mail Employer Laptop model and serial number in order to ensure a smooth check-in with security. RSVP's should be sent to David Kihl (david.kihl@navy.mil).