eMARINE Global Wins ROK Navy Gig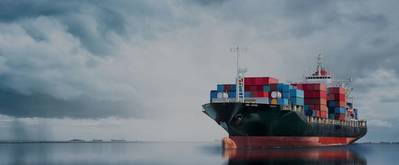 The provider of information and communications technology (ICT) for the maritime industry eMARINE Global signed a contract with the Republic of Korea Navy for the maintenance of its Anti-Submarine Warfare Team Trainer (ASWTT) at the Jin-Hae Naval Base.

The contract is valued at an estimated 920 million won (US$0.76 million), said the Maritime ICT Provider based in South Korea which also have operations in the US.

eMARINE has maintained the ASWTT virtual reality simulator, used to simulate battles between warships and submarines, since 2017. The simulator technology was developed by Sindel, an Italian technology company.

"eMARINE in an advantageous position to secure work on the second ASWTT installation planned for the Dong-Hae Naval Base," stated Ung Gyu Kim, Chairman and CEO. "The new installation at Dong-Hae, scheduled to start in early 2020, is budgeted at 23 billion won (US$19 million) over two years."

Founded in 2001 and based in South Korea, eMARINE Global is working with a growing base of marquee customers to achieve maritime ICT convergence through fully integrated products and services, offering state-of-the-art e-navigation, marine Internet of Things (IoT), and marine big data solutions, primarily in Korea with near-term expansion into U.S. and Chinese markets.