Zero Emissions Ship a Step Closer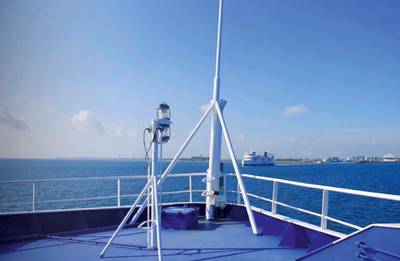 German Greens MEP Michael Cramer welcomes news that development of the world's first hydrogen-fuelled ship has come a step closer.
Cramer was speaking at the presentation of "project zero", an initiative designed to develop the first ship generating zero greenhouse gas emissions.
, reports The Parliament.
Scandlines, the Danish-German ferry company, wants to develop a ferry servicing a short, 100km route between the two countries, which would be powered, in a sense, by wind. 

The company's CEO Soren Jensen informed the meeting that, under the scheme, electricity generated from unused night-time power from wind farms could be used to make hydrogen for storage in tanks. This woud then provide power to drive the propellers and run the facilities on board the ship, and, if the electricity was not used in this way, it would be wasted.
Source: The Parliament