CITB Employees Vote Down Union Petition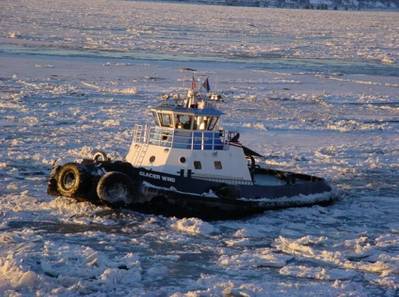 Representative employees of marine transportation company of Cook Inlet Tug & Barge Inc. (CITB) on Monday voted to reject a petition that would see a union organize to represent the company's marine employees, CITB announced today.
The employees rejected the petition from the Inland Boatman's Union (IBU) by a vote of 11-4, as tallied by the National Labor Relations Board in Anchorage, Alaska.
"Cook Inlet Tug & Barge is gratified by the outcome of the election," said CITB president Scott Merritt, "It was the right decision by and for the valued men and women at Cook Inlet Tug & Barge. We believe this is a clear demonstration that our crew know CITB is a good place to work and that we strive for a positive, equitable and collaborative work environment. Cook Inlet Tug & Barge plans to take the results of the vote under consideration and determine our next steps. We believe in and are grateful for the people of CITB and the good work we do together in Cook Inlet."
CITB, which operates under Foss Marine Holdings, Inc. as part of the Saltchuk family of companies, specializes in harbor services, with a primary marketing focus on the Port of Anchorage and Cook Inlet.