Engineering Heavy Lifts: "Clear the Flight Deck"
With an estimated price tag in excess of $13B, nuclear aircraft carriers are one of the biggest ticket items in the U.S. military arsenal. But the floating warship is only as effective as its flight operations, and a new, heavier duty crash and salvage crane is needed to efficiently handle heavier aircraft. Allied Systems won the $70 million contract to deliver up to 37 Crash and Salvage Crane units to the US Navy. Hitesh Patel, VP of Sales and Marketing at Allied Systems, discusses the biggest contract in company history.

What, specifically, are the cranes used for?
The Crash Cranes are mobile rubber-tired cranes that move aircraft with mechanical failures or battle damage out of the way on the flight deck of Aircraft Carriers (CVN) and Landing Helicopter Assault and Dock Vessels (LHA & LHD). They are critical pieces of equipment since no flight operations are allowed without an operational Crash Crane running on standby.

Why was the new crane design necessary?
There is a heightened priority on procuring this new design from us because it is able to support the newest F-35 Joint Strike Fighter which the previous model could not due to its limited load capacity. The previous crash crane was designed decades ago and those models are not only insufficient for current missions, but are becoming increasingly difficult to support.

Please give an overview of the project from your perspective.
This project is the largest single contract Allied Systems Company has been awarded. However we produce a large volume of heavy lift equipment across many industries. In addition to designing and manufacturing pedestal mounted marine cranes and davits, we also design and manufacture our Wagner product line of rubber-tired logstackers and chipdozers. The Crash Crane is a project that comes naturally for Allied, this design pulls from our Wagner prime move design experience, and our experience designing cranes for the harsh marine environments.

What is the timeline for the project?
The project was awarded to us in July of 2019. The first year was spent designing the crane. Beginning Q3 2020 we will begin building prototypes which will endure an exhaustive list of testing to ensure that it can withstand severe environmental and operational conditions. In 2021 the Navy will conduct its own testing on additional units, and full production will begin 2022 and continue through 2025.
What are the top engineering challenges to this project?
The biggest challenge we had was reducing the weight of the machine to meet strict deck loading requirements while increasing the load capacity from the legacy machine. In order to do this we had to employ ultra-high strength steels, which introduces additional procurement and welding challenges. Another challenge was designing the machine to not only withstand a large shock load, but also prove to be fully operational after the event. The prototype unit will undergo a full shock test in which the Crash Crane will be on a barge while a large explosive charge will be detonated in the water near it.

COVID-19 has proved a challenge for many businesses; what has been its impact to date on Allied Systems?
Aside from the challenges that most businesses have been experiencing as a result of COVID-19 (remote work inefficiencies, supply chain issues, etc.), we were subjected to a very unexpected side effect. All of our manufacturing is done on site at our Sherwood, Oregon facility, and our welding operations use CO2 as a shield gas.
The significant drop in car travel and reduced oil prices after COVID-19 hit resulted in many gasoline producers to limit production or completely shut down their plants. CO2 is produced as a bi-product to gasoline production, and without it, we were not able to source enough CO2 for our operations. To mitigate the risk caused by this we implemented new welding procedures that utilized a mix of argon and CO2, to reduce our dependence on CO2. As of recently it seems that the supply of CO2 is returning, but there is no certainty in the future.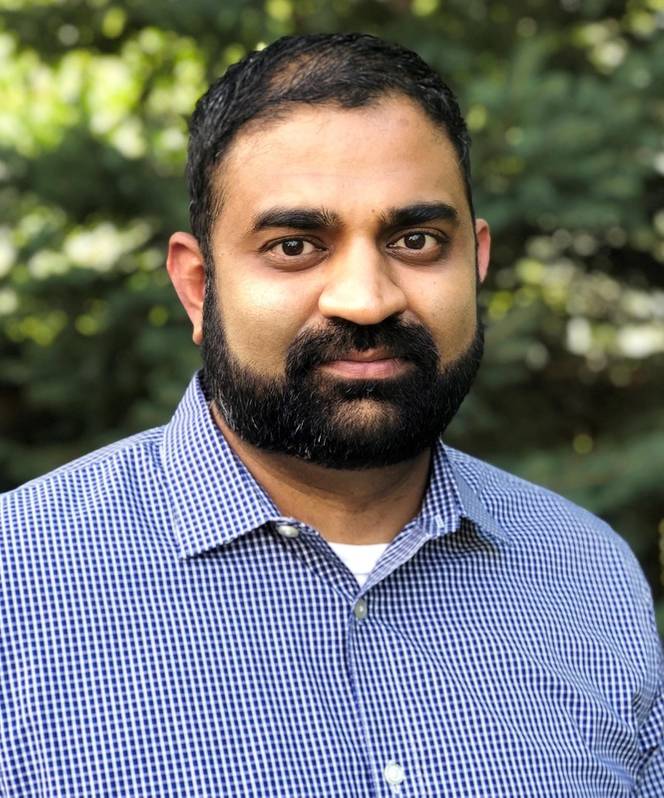 "There is a heightened priority on procuring this new design from us because it is able to support the newest F-35 Joint Strike Fighter which the previous model could not due to its limited load capacity." Hitesh Patel, VP, Allied Systems