GPA: Engineering Ideas Into Reality…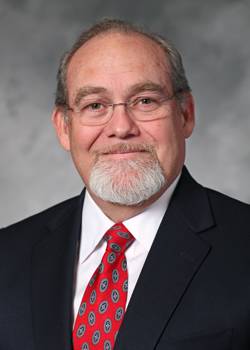 The motto at Guido Perla & Associates, Inc. (GPA) for over thirty years and continuing to this day has always been: Engineering Ideas into Reality. For clients worldwide, no matter how large or small the project, from single vessels to an unprecedented number of vessels in one series, the adage rings true.

Behind the company's success and commitment to each and every client is a team of over 70 professionals on four continents, led by the company's Chairman Guido Perla and supported by his management team. That team includes president Alex Loudon, Vice President of Business Operations Chris Chuhran, Vice President of Naval Architecture Dave Pasciuti, Electrical Department Manager Stephen Gleaves and Ship Design Manager Greg Hughes.
Guido Perla "Engineers GPA into Reality"

Perla, a Colombian of Italian descent, developed a love for aircraft and ships at a young age which continues to this day. After receiving a mechanical engineering degree in Colombia at the beginning of 1970, he went to work for Unial SA, a shipyard in Barranquilla. In 1971, he left Colombia for the US, to enroll at the University of Michigan, where he graduated from the School of Engineering in Naval Architecture & Marine Engineering in 1972. After working for several shipyards in the US and owning his own marina, Mr. Perla eventually founded a consulting service in 1979 to provide consulting services to the marine industry, mainly supporting shipyards constructing fishing vessels.

In the early days, most, if not all, of GPA's clients were US-based but since then, the company evolved from a single person company into a multi-disciplinary firm, headquartered in Seattle, WA, with offices in China, South America, and Europe. With the expansion of the company to different continents in recent years, GPA became a truly global player, recognized worldwide for its work and achievements, as well as for being an independent and neutral opinion in the industry.

Today, the company offers a complete range of naval architecture and marine engineering services, ranging from conceptual and preliminary design, bid packages and regulatory design, scientific/engineering analysis, feasibility studies, production engineering, construction management and owner representation, all of which are informed by and benefit from long-term relationships with clients.
Ranging Far and Wide for "Special Relationships"

GPA enjoys a loyal customer base in the Asian, South American and European markets, and its extensive portfolio includes vessel types ranging from offshore support vessels such as PSVs, Fast Supply Vessels (FSVs) and anchor handlers, to Compressed Natural Gas (CNG) carriers, tugs, barges, icebreakers, general cargo vessels, pilot boats, ferries, research vessels, fireboats, naval vessels, fishing vessels, yachts, and cruise, excursion, and casino vessels and, at the heart of the evolution of its expertise in these markets is what the company's founder likes to describe as "special relationships."

GPA's philosophy of nurturing close relationships with all of the parties involved in the design, construction and operation of a vessel includes owners and shipyards and extends to suppliers. Building and maintaining such long-lasting relationships with suppliers has been a very important factor in the company's success throughout GPA's existence. To create and maintain such close relationships not just in the US but also throughout the world is the main motivation behind GPA deciding to go abroad with the company as they believe it to be vital to have a continuous presence in different markets in the world. Perla told MarPro in September, "Our company history is chartered by relationships and we feed new relationships by growing support networks, offering local support to our clients. We set out to develop the most personal, practical, affordable and efficient high quality service that we can in order to bring something different to the maritime world."

To be competitive worldwide, GPA specializes in designing custom-tailored, efficient and capable vessels that meet owner's requirements and are environmentally friendly. Cost efficiency is one of the most crucial factors in order to maintain a successful position among other, mostly larger naval architecture firms, which are oftentimes owned by large equipment suppliers and can therefore offer different competitive advantages. Therefore, yard-friendly designs have become the standard for GPA designs as the so-called constructability not only helps yards deliver vessels more quickly to owners but also results in reduced man-hours and shorter build cycles and therefore in reduced cost.

This advantage has resulted in GPA securing several contracts for a number of vessels built in large numbers, including the well-known Bourbon Liberty 100 (GPA 654M PSV) and 200 (GPA 254L AHTS) vessels. These efficient construction methods make use of single-curvature hulls, transverse framing and flanged plate framing, a combination that is now standard for GPA and a trademark for GPA offshore designs but also other vessel types as GPA designs vessels for various sectors in the maritime market. The diverse portfolio evolved over the years after the focus on fishing vessels in the early years had to shift to other vessel types due to a moratorium placed on commercial fishing in 1990. Since then, GPA extended the range of vessel types at first to include casino vessels and then any other vessel type.
Key Strength: Offshore Experience

In recent years, GPA has mostly been involved in the offshore market and established a position as one of the leading naval architecture firms for next-generation offshore support vessels with over 140 vessels in service or currently still under construction for various international owners. With each of these designs, GPA strived to overcome several operational challenges resulting from vessel deployment in deeper waters and harsher environments as activities for oil exploration and production venture further from shore. These challenges include heightened environmental concerns, increased crew comfort and safety and improved fuel economy.

In recent years, GPA focused on the rapidly growing offshore market and its many high profile successes in that market include projects for key offshore industry players such as Rigdon Marine (today Gulfmark Offshore), Groupe Bourbon, Trico Marine and Tidewater. GPA's offshore designs include the award-winning GPA 654 PSV, several versions of the GPA 670 PSV, the GPA 640 PSV, the GPA 254L AHTS and the GPA 696 IMR. Beyond this, GPA recently entered the Brazilian offshore market with four different designs totaling 12 vessels; including the GPA 675 PSV and GPA 462-10 OSRV for Astromaritima, the GPA 688SC PSV for Starnav, and the GPA 150 FSV for Siem Consub.
A key strength at GPA in dealing with these challenges is the implementation of diesel-electric propulsion systems, which is the standard for most GPA-designed vessels. Long before diesel-electric systems became popular, the company was provided the opportunity to develop an expertise with such systems and to demonstrate the many advantages of diesel-electric machinery during the casino vessel era in the 90s, during which GPA designed over 20 of such vessels after a law came into effect, allowing gambling on waterways. Perla turned that opportunity into profitable relationships, applying diesel-electric propulsion to casino vessels, passenger boats, ferries and then later to offshore vessels.
Other South American GPA projects include five barges and two pusher tugs for the Panama Canal Authority, destined to support the expansion of the Panama Canal. And, while South America and China have been major markets for GPA, the company does not lose focus on local projects. At home in the United States, GPA is currently involved in ferry designs for Washington State Ferries (WSF) and a research vessel for the National Science Foundation.
Elsewhere, GPA is monitoring closely the offshore windfarm market with designs for installation and maintenance vessels. "Conditions out on the sea are very similar, no matter whether a vessel is deployed for oil and gas purposes or offshore wind. GPA has gained extensive knowledge gained over the years in the oil and gas sector that we can and would like to apply to the offshore wind industry," adds Perla. Given GPA's record for innovation and design excellence, no doubt he and his colleagues will do just that. After all, 'engineering ideas into reality' has always been at the heart of GPA's mission and the true passion of its founder.