DNV Enhances Global Chain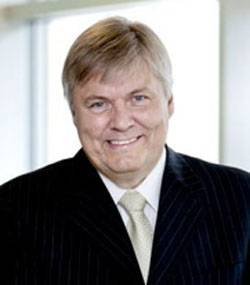 OSLO: Following the transfer of the majority shareholding in KEMA, DNV is now establishing a group structure to manage the strong industry positions it now holds. By merging some of its activities with KEMA, DNV is committed to driving the global transition toward a safe, reliable and clean energy future.
As of 1 March, DNV's operations will be carried out through three separate companies: DNV Maritime and Oil & Gas, DNV KEMA Energy & Sustainability and DNV Business Assurance. Each company in the DNV Group will have a dedicated leadership team.
CEO Henrik O. Madsen will become CEO of the DNV Group. DNV now consists of more than 10,000 employees and has offices in 100 countries. The company now has an even stronger foothold in the US, where DNV has 1,700 employees, as well as in China where it has more than 1,200 employees.
"Historically, DNV has been strongest in the shipping industry, and this is still true today. Our solid base in the maritime industry has allowed us to branch out into the oil and gas sector, where we now have a firmly established presence. From there, we have expanded into cleaner energy and built up our work in certification. Now we are further expanding into the fields of power generation and transmission, gas distribution and sustainable energy use by joining forces with KEMA," says Henrik O. Madsen.
DNV Maritime and Oil & Gas, headquartered in Oslo, Norway, will provide services to DNV's traditional core markets. The company is a world-leading classification society and has a strong foothold in the offshore and oil & gas sectors. It will be headed by CEO Remi Eriksen, the current COO of DNV's Asian operations. Tor E. Svensen will continue to be President of DNV Maritime and Oil & Gas. See press release.
DNV KEMA Energy & Sustainability, headquartered in Arnhem, the Netherlands, will provide services covering the entire energy value chain from energy source to end user. The company will be headed by Thijs Aarten, the current CEO of KEMA. See press release.