Aquatec Delivers Equipment for Tanzania Gas Project Metocean Survey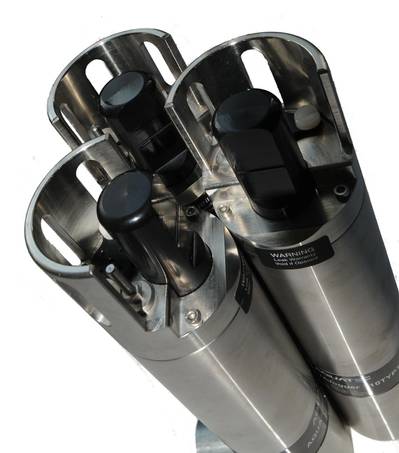 Aquatec Group have recently supplied a significant number of their deep water AQUAlogger 210 data loggers for measurement of turbidity, temperature and depth. The loggers are being used by the RPS MetOcean team based in Perth, W. Australia, in support of the Tanzania Gas Project Metocean Survey for Statoil (Tanzania). The survey is to assist Statoil in developing a field in 2,600m of water, and consists of approximately 20 moorings at the site and along proposed pipeline routes.
The equipment will be mobilised in September 2013 and remain deployed for 15 months. The deployment represents significant technical challenges as the Agulhus Current (western boundary current of the southwest Indian Ocean) causes some of the strongest deep water currents in the world. Surface currents are expected to reach 1.8 m/s (3.5 kts) at the 2,600 m deep site. Accumulated drag on mooring lines through the water column makes mooring design challenging. Aquatec's AQUAlogger 210PT temperature and depth recording instruments will be used to monitor potential mooring knock-down, while the AQUAlogger 210TY instruments will record turbidity to determine suspended sediment concentration.
Aquatec has been delivering suspended sediment measurement solutions for over 20 years. The current family of AQUAlogger instruments can be deployed in up to 4,000 m of water, and feature an extended turbidity measurement range of up to 4,000 NTU. They include automatic selection of measurement sensitivity to give the best dynamic range across all suspended sediment conditions.
aquatecgroup.com